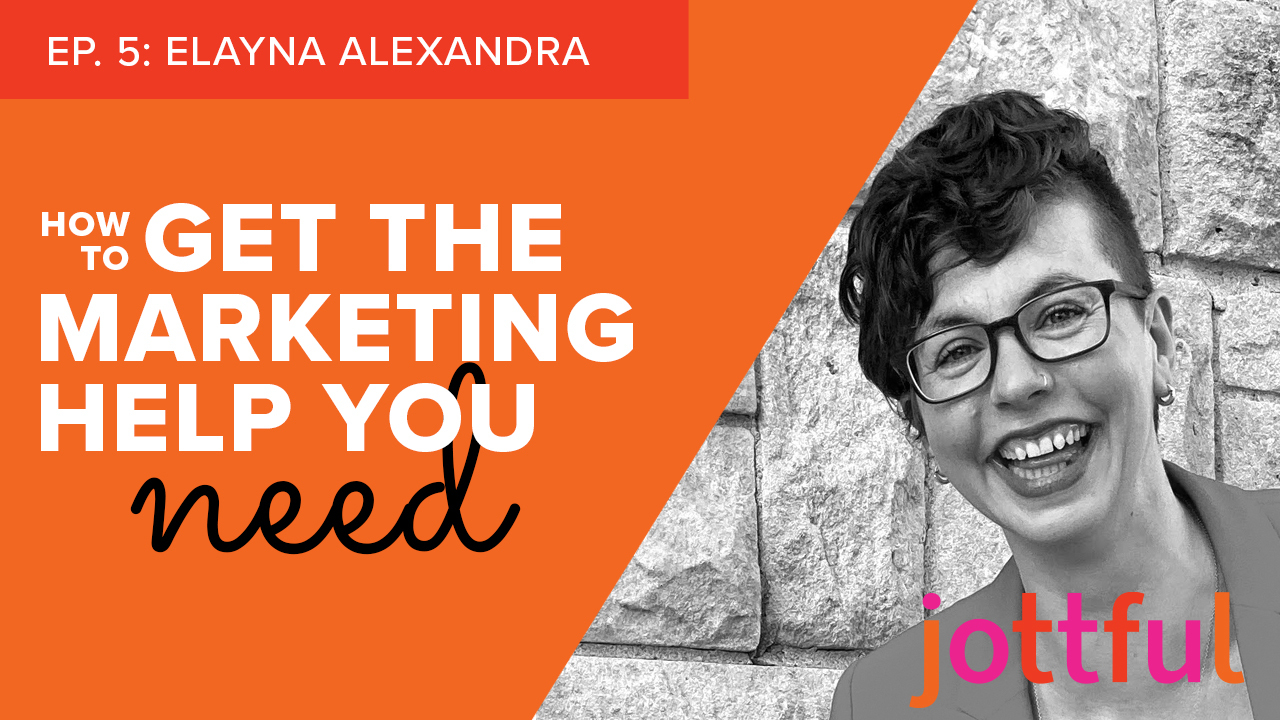 Has the time come to engage a little professional help for your marketing? Making a full-time marketing hire is overkill for most small businesses, but a helping hand can really free up your time to focus on other aspects of your business.
Elayna helps us understand:
What tasks should you get help with — and what should you do yourself?
What should you look for in your first marketing hire?
How can you best manage this person to make them successful?
Elayna Alexandra is a design thinker, certified coach, and marketing strategist. She has a wholesome, creative approach to digital marketing strategy and a talent for zooming in on the essential elements. Elayna has been a business owner for 10 years, working with entrepreneurs, small businesses, and beyond.
Elayna believes the main purpose of marketing is to share your gifts with others, so you have a duty to do a good job so people don't miss what you have to offer.
Don't miss an episode! Subscribe today: