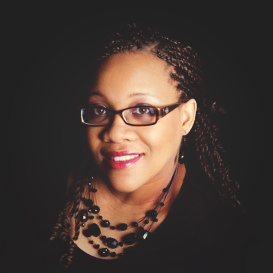 For the past 15 years, Antisha has worked as a marketing professional in various positions at internationally known marketing and advertising agencies. She is available as a freelancer to help you grow your business with her vast range of expertise in marketing and visual communications. She is the founder of Amplifi Creative Group.
Her experience includes media planning, organic search (SEO), content strategy, digital marketing, social media strategy, graphic design, website analytics, website architecture, user experience, and usability of websites. She has worked with clients on market research, data analysis, strategic planning, and client relation skills. Antisha is well versed in multimedia strategy and creation through websites, video productions, and photography. She is technically savvy with creative marketing intuition.
Throughout her career, she has been able to define and execute marketing strategies for B2B and B2C clients in automotive F&I, CPG, senior living, retail, tourism, agriculture, animal health, and higher education verticals.
Computer Skills: Adobe Creative Suite, Adobe Photoshop, Adobe Illustrator, Adobe InDesign, Adobe Premiere, Adobe Encore, Final Cut, Microsoft Office (Word, Excel, PowerPoint), Screaming Frog, Moz, HTML, WordPress, Drupal, CMS (content management system), Brandwatch, Kantar, SQAD, Simmons
Kansas City Metro, MO 64063
Send a message to this service provider:
Would you like to see more options?
Find another online marketing or website service provider near you: