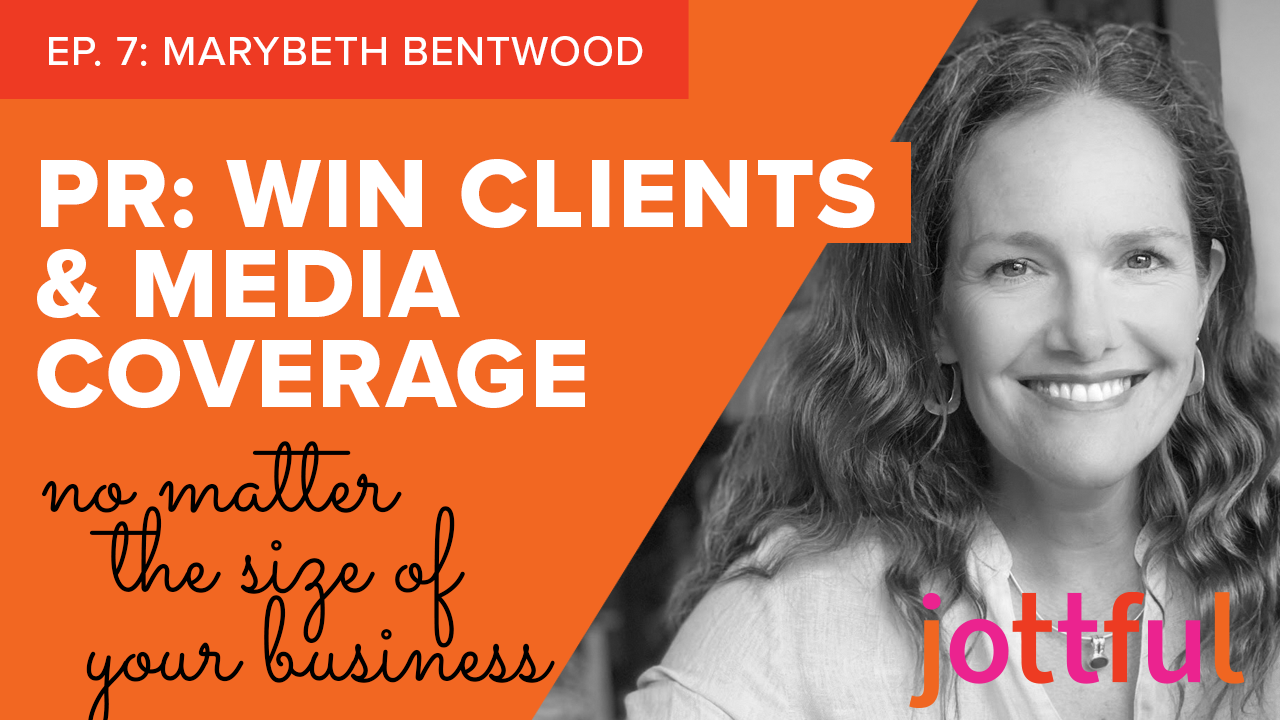 Did you know that facts told as a story are 7x MORE likely to be remembered? Telling the story of your business is essential to winning clients, media coverage, and attracting employees (no one wants to work for a business with a lackluster story). And while a success story is exciting – an "overcoming all the odds story" is even better.
In this episode, Marybeth Bentwood shares with us:
What makes your story compelling?
How to start seeing your product as a solution the media actually needs (vs. asking the media for a favor)
How to understand news cycles and plan your approaches to the media strategically
How to approach the media; where to get contacts, what to say, and how to follow up
And what to do with media coverage once you get it!
Public-relations pro Marybeth Bentwood knows this first hand because she's secured press coverage for entrepreneurs — just by understanding which stories the media is interested in and why. Through her 15 years of strategic communications, she's seen a good story help brands do three things: establish authority and credibility; make the brand relatable; and increase awareness. Those things can secure magazine covers, gain customers, and increase sales.
Don't miss an episode! Subscribe today: