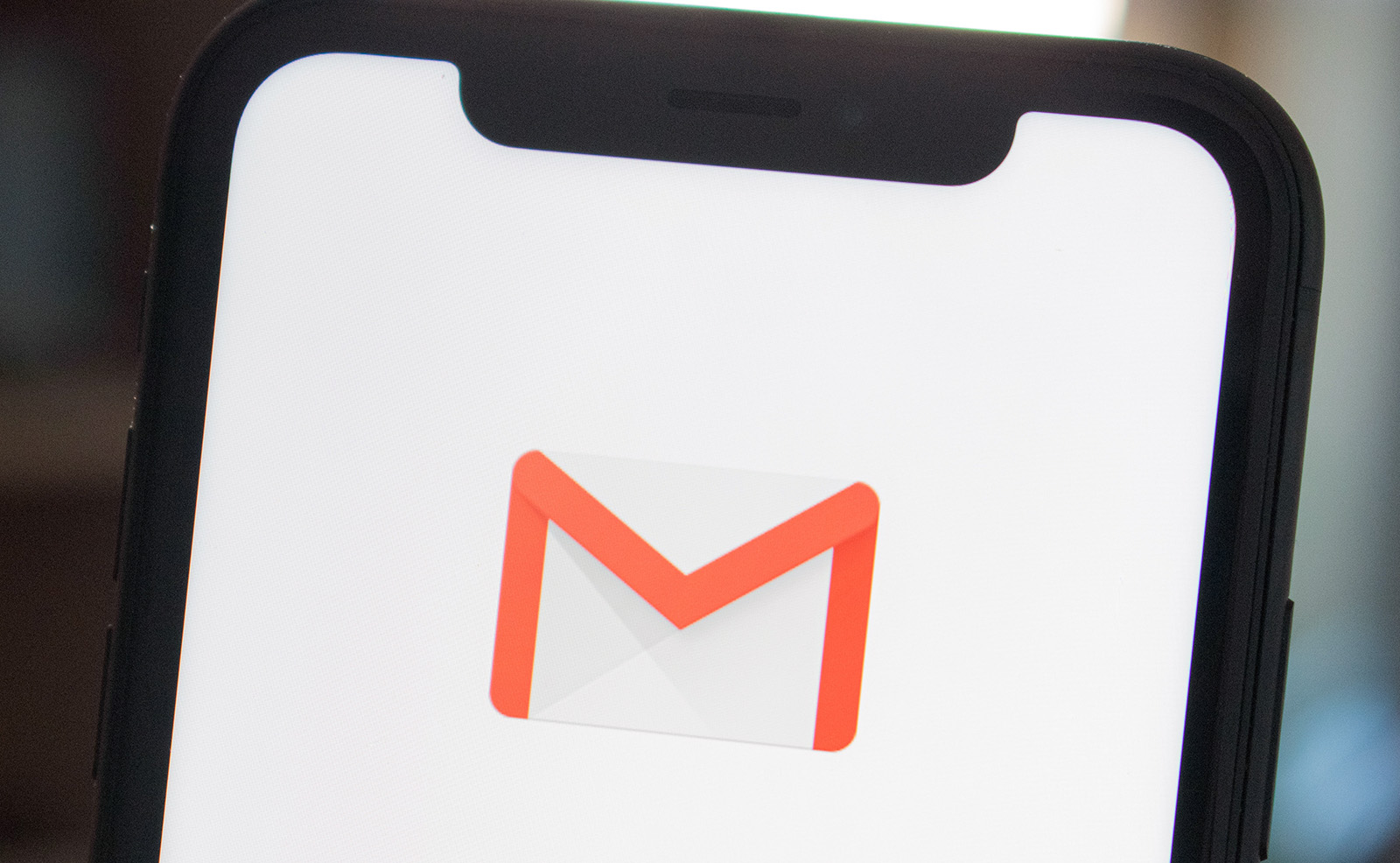 When it comes to online marketing, there are only a few audiences you truly own: your email list, your mailing list, your website visitors, and the community you build on your own platforms. All the other audiences are "rented," meaning you access them through platforms you don't control, such as social media or search engines. 
This, combined with the high return on investment for email, makes it one of your business's most important channels. Here at Jottful we've come to realize that our emails fall into four general categories. Take a look at your emails and see if you're taking full advantage of this channel.
1. Transactional emails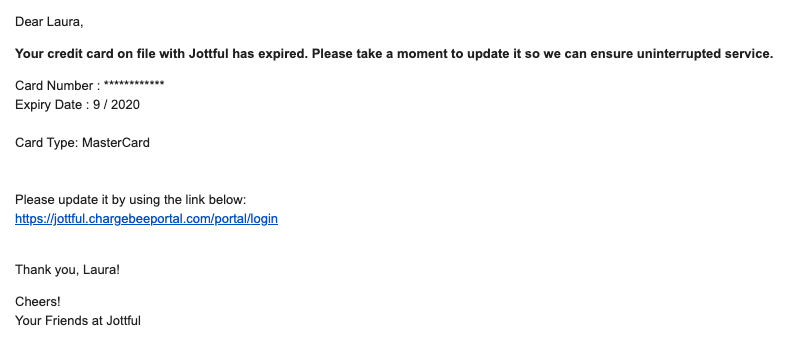 These are emails that accompany events such as a sale being completed, a contract coming up for renewal, a payment being received, and a credit card whose expiration date is approaching. They tend to be brief and include few or no images.
What to look for: Have you automated your transactional emails? Are they branded for your business? Are you taking advantage of them to help market your business?

2. Event-related emails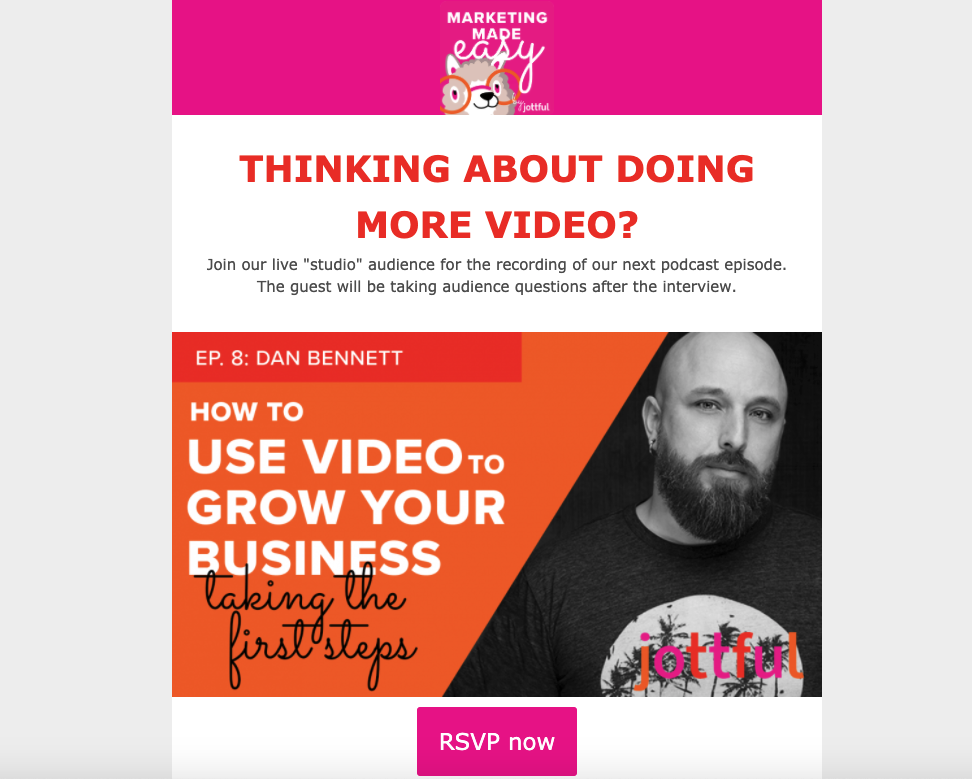 These are all the emails that accompany an event and improve its likelihood of success. They include invitations, registration confirmations, reminders, and post-event follow ups.
What to look for: Are you sending this full complement of emails? If you're experiencing low attendance rates, are you sending enough reminders? Are your reminder emails doing what they can to get registrants excited about your agenda?

3. Lead drips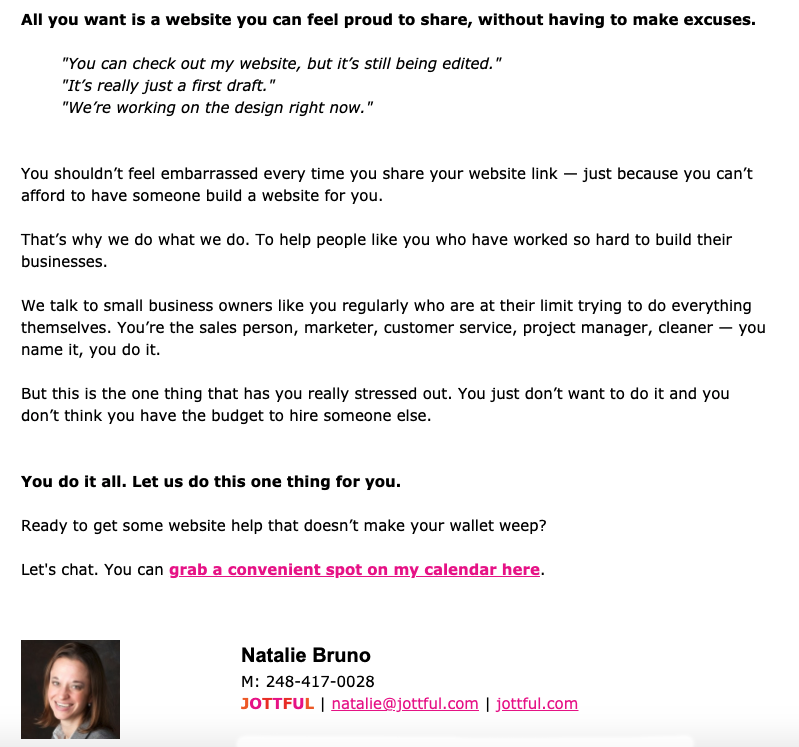 These are emails you send to sales leads who are currently in the market for what you have to offer. You want to make sure they understand the value of what you have to offer, educate them about your offering, share customer testimonials and success stories, and get them excited about a pending sales call.
What to keep in mind: Don't send anything that doesn't have value for the recipient. Make sure every email is relevant and provides something of benefit.

4. Nurture drips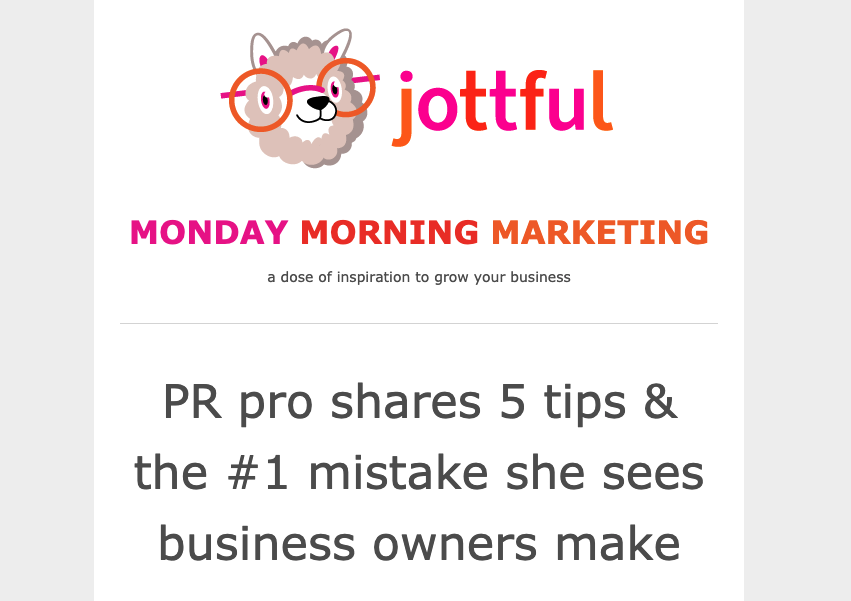 These are value-packed emails that you send on a regular basis to stay top of mind with your audience. They could be helpful educational information, such as our Monday Morning Marketing emails, or a series of event invitations and discounts. 
What to keep in mind: Establish a frequency of communication. Send emails often so you'll be remembered when they do need an offering like yours, but not so often that they just unsubscribe from your list.