Need a website for your business? Don't know where to begin? This article will help demystify the process. Enjoy!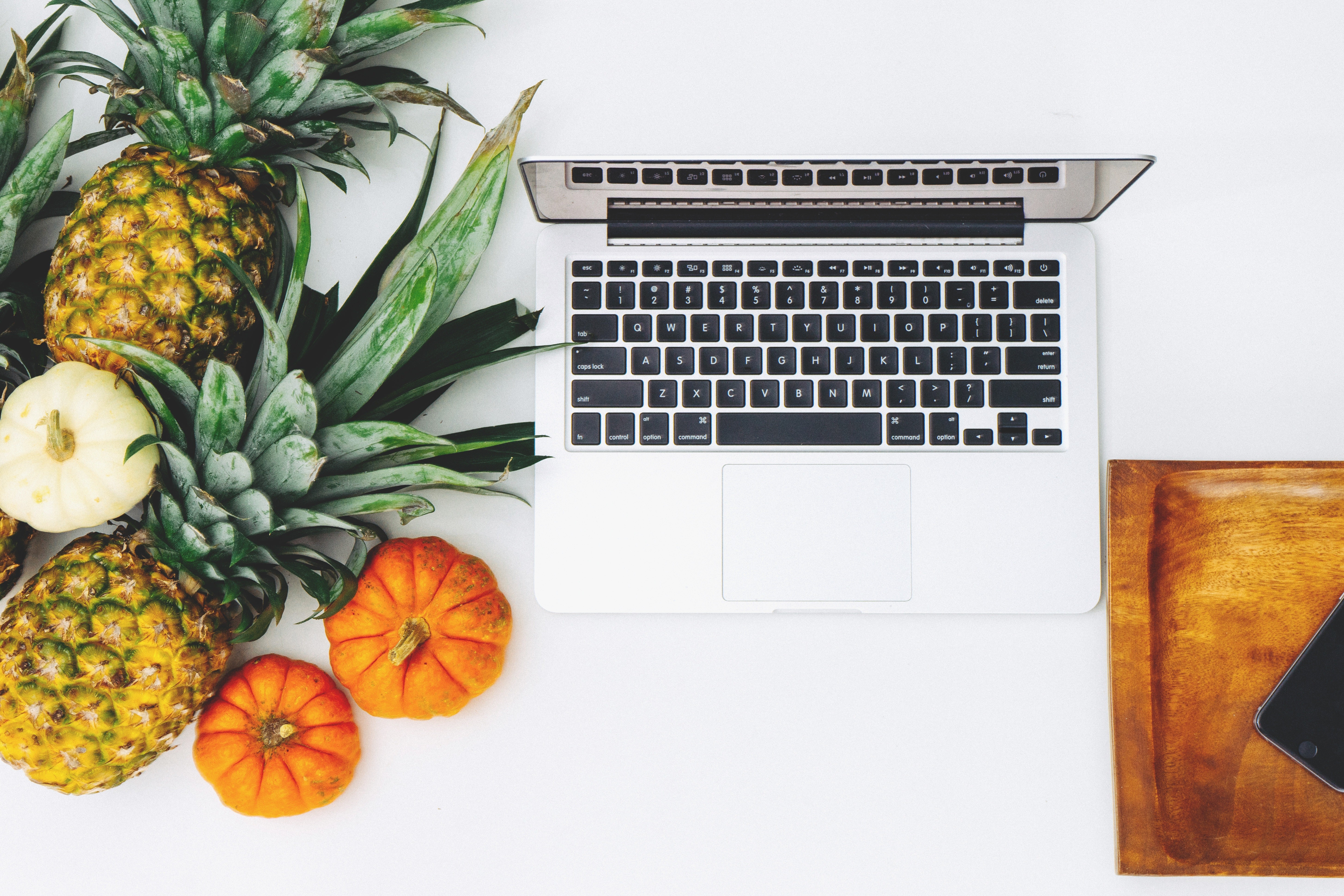 Here are the 9 Steps to Make a Small Business Website:
Step 1: Define Your Website Objectives & Audience
Step 2: Determine Your Keywords
Step 3: Choose & Register a Domain Name
Step 4: Decide Whether to Hire a Designer, Make the Website Yourself, or Use a Do-It-For-Me Service
Step 5: Select a Web Host
Step 6: Gather Your Website Content
Step 7: Build Your Website
Step 8: Launch Your Website
Step 9: Maintain Your Website
Step 1: Define Your Website Objectives & Audience
Before you build your website, you must first determine what you want to accomplish. By defining your website objectives and audience, you can create a website that will attract your ideal customer.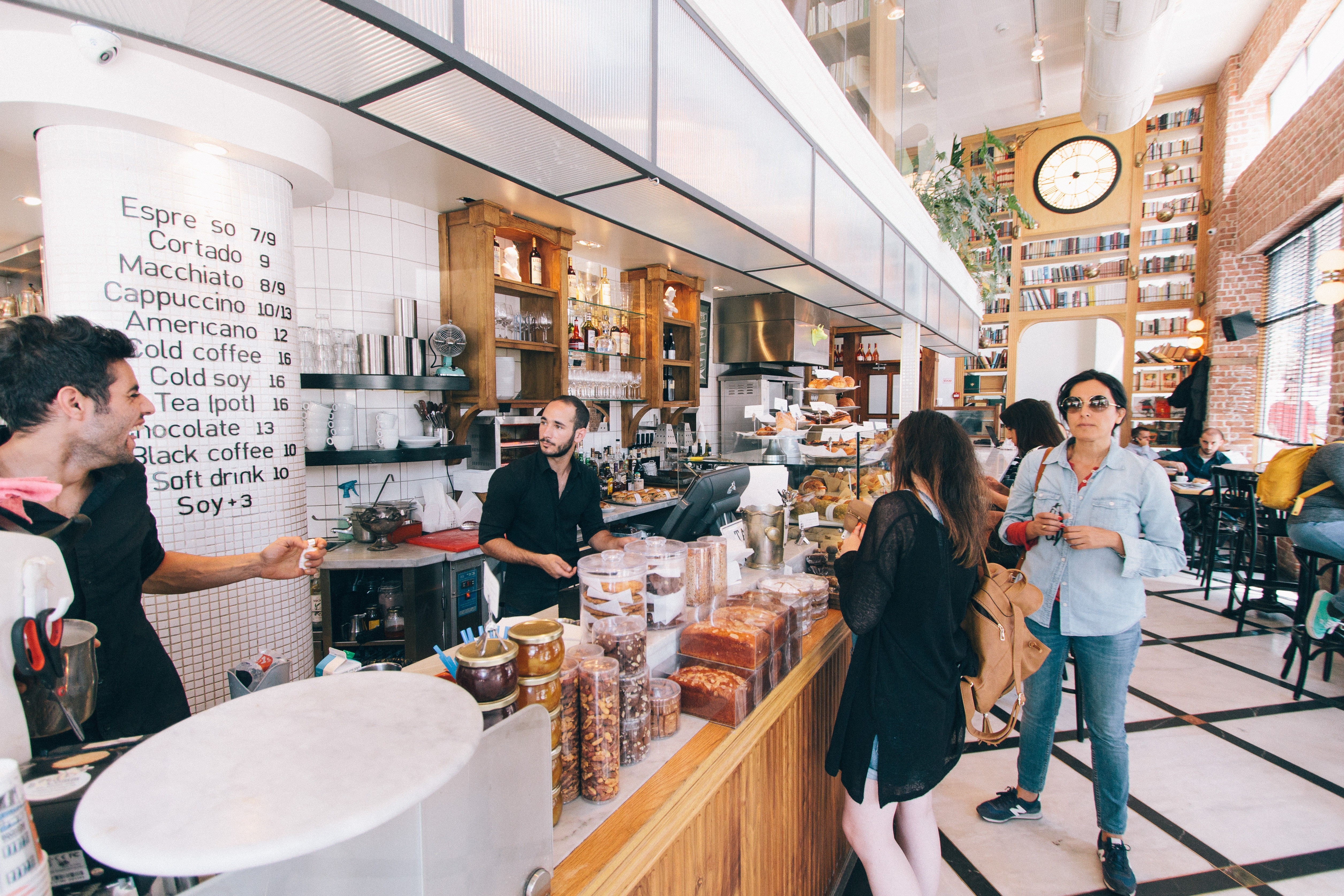 Defining Your Website Objectives
Your website objectives will change the way your website looks and what parts of your website you highlight.
For example: if your goal is to sell physical products, you will likely highlight at least a few products on your front page and you will add trust markers, such as reviews and testimonials. On the other hand, if your objective is to make money from advertisements, you might focus more on content engagement to increase your page views and feature an advertiser kit.
Your website also needs to have a clear call to action. A call to action is an encouragement to do something specific.
Here are some potential website objectives along with corresponding calls to action:
Sell products (whether physical or digital) > Buy Now
Grow your audience > Sign Up for our Mailing List, Share this Content
Get sales leads > Request a Demo
Get appointment bookings > Make an Appointment, Make a Reservation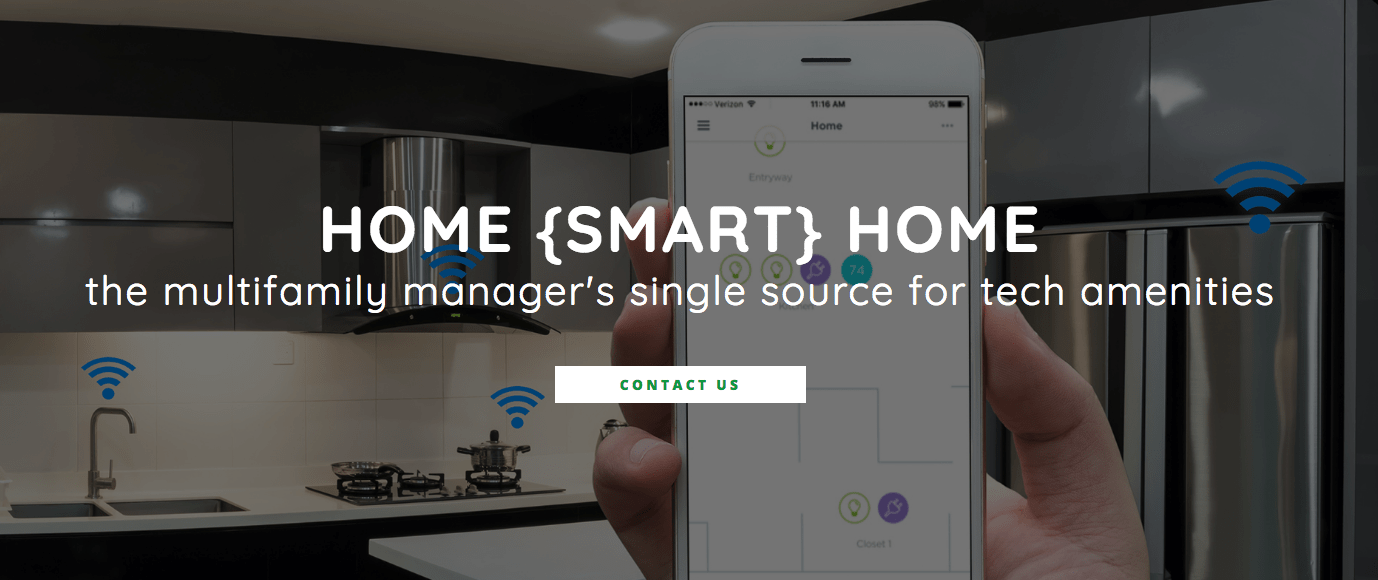 You may have both primary and secondary objectives. For example, for customers who are not ready to buy from you, an appropriate call to action might be to sign up for your mailing list or register for a webinar. Ultimately you'll want to nurture that relationship until they purchase.
Defining Your Audience
Who are you trying to reach when you create your website? If you create a small business website without an audience in mind, it's easy to lose focus. You may end up creating content that doesn't resonate with your audience, attracting visitors unlikely to help you achieve your objectives and, ultimately, wasting your time and money. Define your ideal customer and make sure your website speaks specifically to that audience. Here are attributes you may want to include in your ideal customer profile:
Gender
Age
Location
Career
Hobbies
Budget
Hangout spot(s)
Brands they love
Words they use
Challenges they have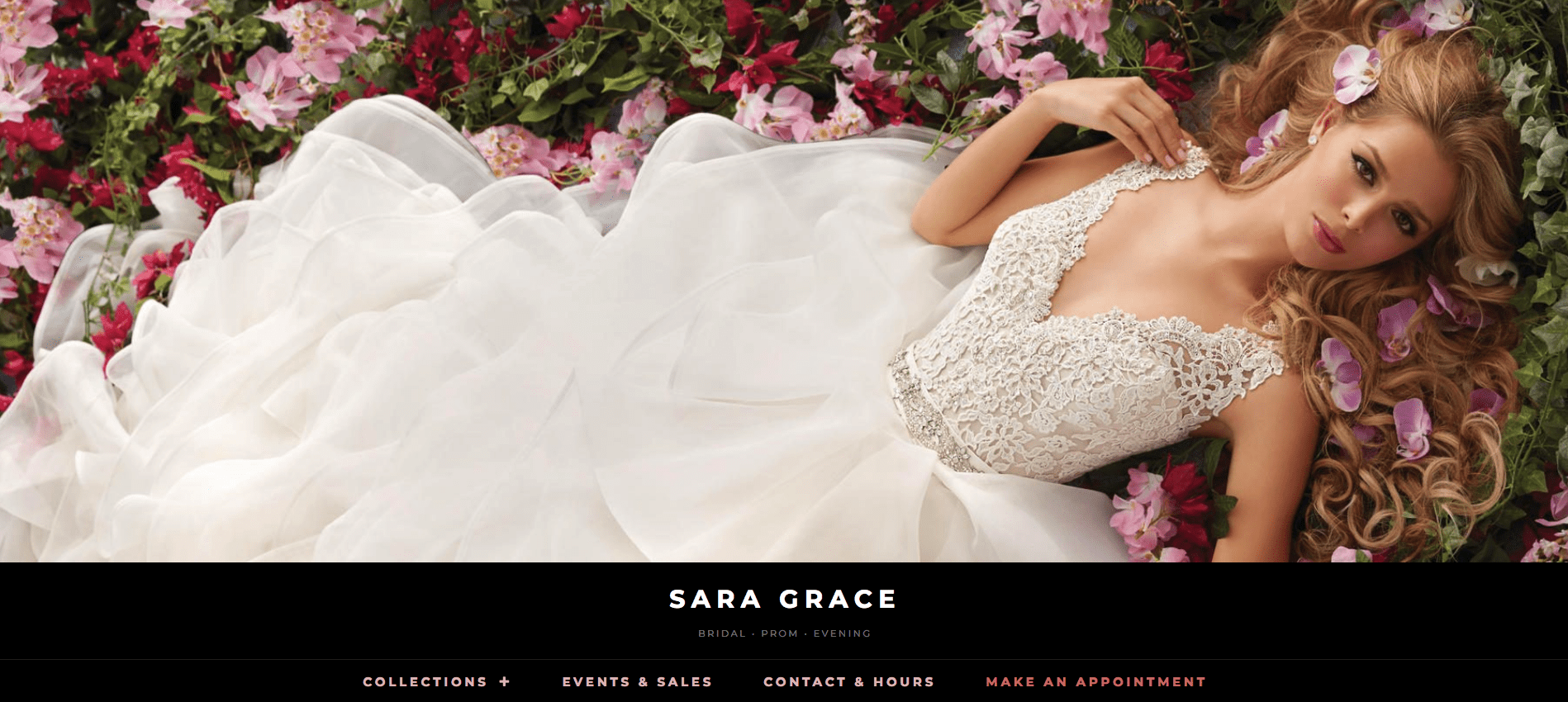 Not only is creating an ideal customer profile a smart, strategic exercise to complete before building your website, but it will also help you with your other marketing initiatives, including getting visitors to your website.
Step 2: Determine Your Keywords
Search engine optimization (SEO) is vital for any website. Search engines like Google get millions of visitors each day. They want to help you reach their audience, but they also want to help their audience find the best answers to their questions. To get along with search engines, you must use keywords strategically to let them know your website is the answer to their user's questions.
PRO TIP: "Keyword" does not necessarily mean a single word. In fact, it typically refers to a phrase, such as "I need a website for my business." This may even be the keyword you used to find this article!
Tools to Help You Do Keyword Research
There are many tools you can use to help you do keyword research, some of which are even free. Here's a list of the more popular options:
Google Trends
(free Google tool that helps you understand trends in various industries)
SEMrush
(starts at $99.95 per month when paid monthly)
Moz Keyword Explorer
(free 30-day trial, then starts at $99 per month when paid monthly with Moz's other SEO tools)
KWFinder
(starts at $49 per month when paid monthly)
SERPS
(starts at $49 per month, no annual options)

The Importance of Long-Tail Keywords
Often when picking keywords, it's easy to look for phrases that are short and obvious, but this is often not the best decision because competition for those keywords is high. If you're buying ads on search engines, then more competition means higher prices.
When picking a keyword, you want to think how your audience will think. Sure, you want to rank for a couple of simple keywords, but ultimately your goal is to get your business out there, and likely that will come from long-tail keywords.
Long-tail keywords are highly specific, multi-word phrases. Again, an example would be: I want a website for my business. Visitors typing in such specific phrases tend to know what they're looking for and are often more ready to make a purchase. What's more, long-tail keywords are often less competitive, increasing the odds your website will show up on the first page of search results.

Step 3: Choose & Register a Domain Name
The next step to making a small business website is selecting and registering a domain name you love.
PRO TIP: If it makes sense for your business, using keywords in your domain name can help improve your search engine ranking.

Here are some quick tips on picking the perfect domain for your small business:
Keep it short. Your domain name should be quick and easy to remember. If you can't imagine yourself easily saying it to someone at a loud networking event, you may not want to purchase the domain.
Make it easy to spell and pronounce. It's just not great if a prospect hears about your business but then is not able to easily find you online.
Try to get a .com if possible. Most people are used to typing in .com, and you are likely used to saying it. Don't rock the boat, get a .com if you can.
Avoid other business's trademarks. If you're in the U.S., check out the trademark database when brainstorming domain names, so you don't unknowingly infringe upon someone else's trademark.
PRO TIP: Only search for a domain name when you are ready to buy. Domain names can sell fast and you don't want to raise alarms around your domain name.
Domain squatting is a serious issue, and a domain name that should have been $10 can quickly be raised up to $500 (or more!). Create a list of domain names you would consider purchasing and go through the list until you find one that's cheap enough to buy.
To register a domain name, use a trusted service. Some of the more popular domain registrars include:
You may also be able to consolidate this step with steps #5 and #6. Jottful and most of the website builders offer domain-registration services.
Step 4: Decide Whether to Hire a Designer, Make the Website Yourself, or Use a Do-It-For-Me Service
You've defined your website objective, identified the audience, selected the keywords, and registered your domain name. Now, how do you make a website for your small business? You really have three options when it comes to creating a website:
OPTION 1: Hire a Designer or Agency
Hiring a designer or agency can give your website the highly customized look your business may need. With a website built from scratch by a designer or agency, you can ensure it reflects your brand exactly as you wish and that you can get all the software integrations your business will need. Many websites created by designers are built on the WordPress platform, giving your business access to all the plug-ins available in that software.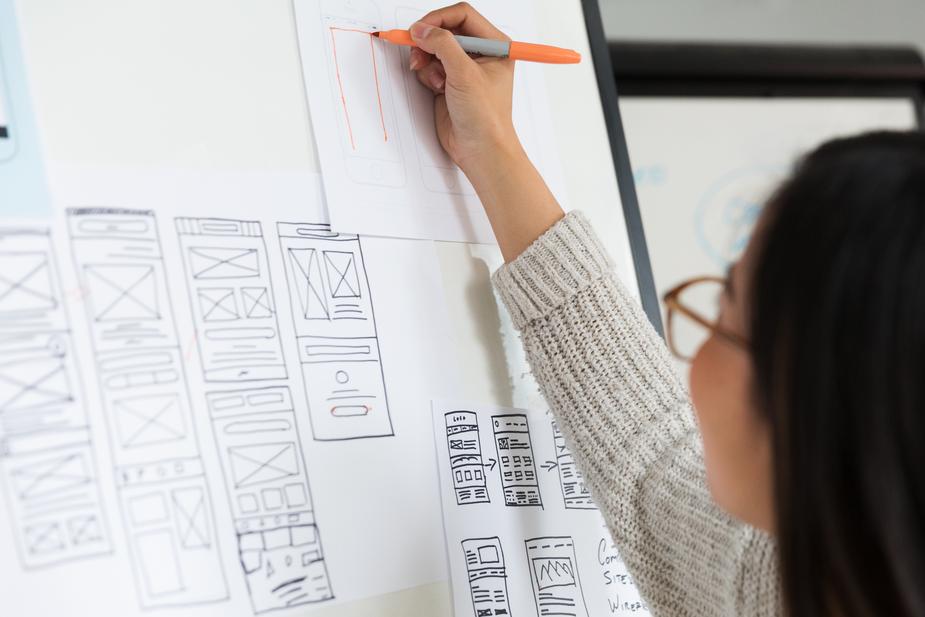 Total customization is an enormous benefit. The downsides of hiring a designer or agency include:
It can get quite expensive. Depending on the needs of your small business, a well-designed website from a designer can cost from $4,000-$6,000; agencies typically charge even more.
Small businesses often find it difficult to hire a designer or agency. It may be easy to look at a portfolio, but it's often hard to dissect a great portfolio and make sure a designer is right for you. It's equally as difficult for the uninitiated to write a creative brief for the project and manage the design process.
The design and development process can be lengthy. (Think months, not days) and a lot of your time could be taken up for in-process reviews.
Getting updated can be a challenge. When you need updates, you'll either pay an hourly rate or you'll need to learn how to make updates yourself.
If your small business needs significant customization and has the time and money to spend on working with a designer or agency, it can be an excellent investment for your business. For many small businesses, hiring a designer or agency to build their website is neither necessary nor economically feasible.
OPTION 2: Make the Website Yourself
The next option you have is to create the website yourself. If you have graphic design experience, you can make your own website using a do-it-yourself (DIY) website builder such as Squarespace, Wix, or Weebly. Website builders feature a drag-and-drop interface that makes it possible to create a website without even having to know how to code.
As you might have guessed, creating your own website with do-it-yourself software is far less expensive than hiring a designer or agency, typically costing just $11-$26 per month.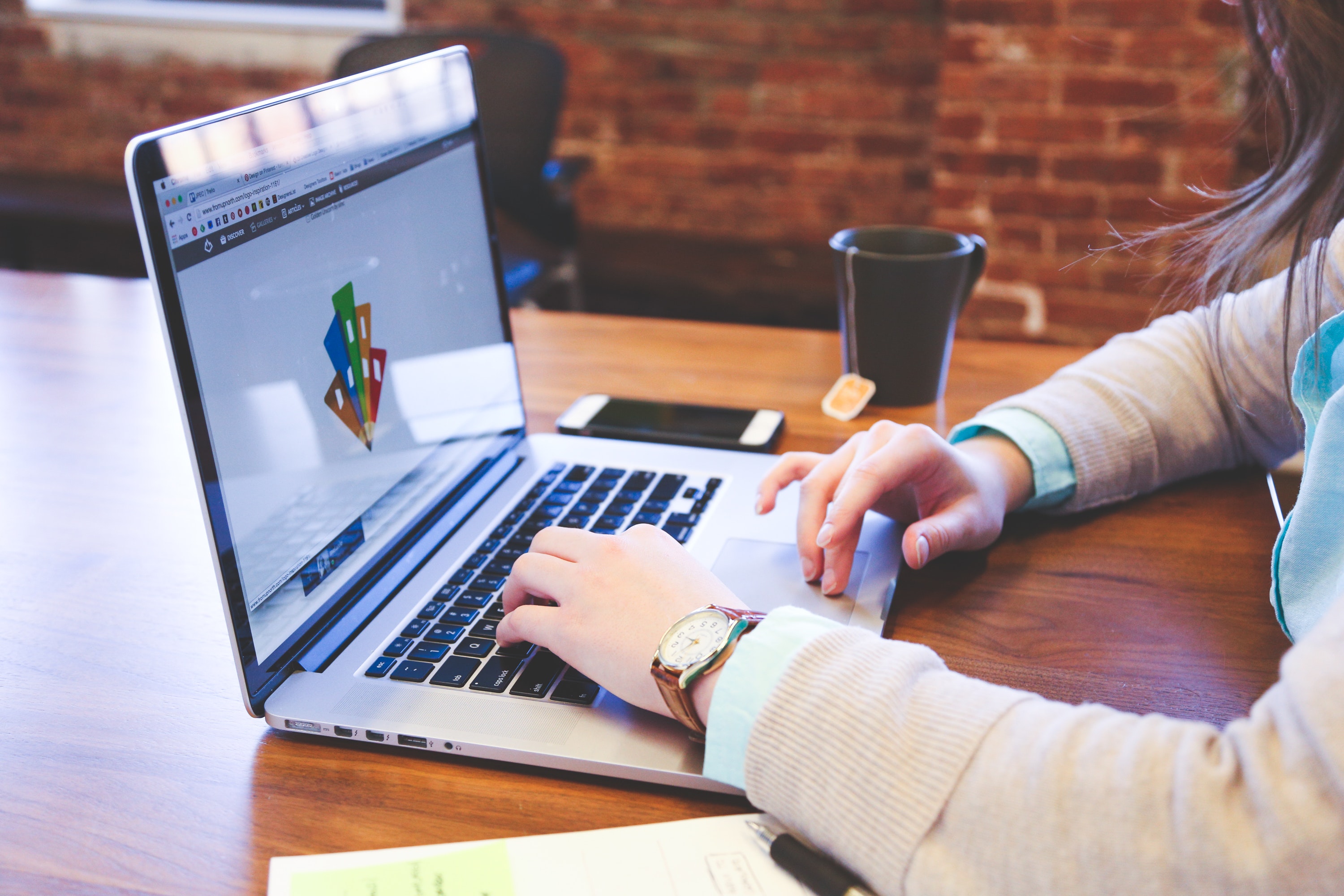 The downsides of creating your own website with website builder software include:
To get a professional-looking website, you really need to know how to design.
It can be difficult to create a website you're proud of. The website builders all offer copious templates you can use as a starting point, but it can be very challenging to create a beautiful website without previous design experience.
It can be hard to use. Some small businesses find it challenging to learn how to use the website builder software interface.
You'll need edit images. Many small businesses don't have access to the photo-editing software and capabilities that are needed to create the images that will go on the website.
It takes (a lot of) time. It is time-consuming to create your own website, especially if you need to learn how to use new software.
Support is primarily self-service. As a software-only solution, you get very little assistance with creating or launching your website. You're asked to primarily rely on written help desk materials when you have questions.
OPTION 3: Get a Do-It-For-Me Service
In the past, the only options you had for creating your small business website were to hire out or build it yourself but now can choose a Do-It-For-Me (DIFM) service that both creates the website for you and maintains it on an ongoing basis. You work with a company who builds and manages your website for you, while you can quickly make some of the basic updates yourself.
DIFM could be a great fit if your small business has limited time and money, but you still need a professional online presence.
The most popular provider of DIFM for small business websites is Jottful. You can go into Jottful and change basic things, such as text, anytime you want, but when you have a bigger update, such as adding a new page, Jottful's designers take care of it for you. Jottful also provides personal customer support and handles all the technical stuff, such as security updates, launches, and hosting.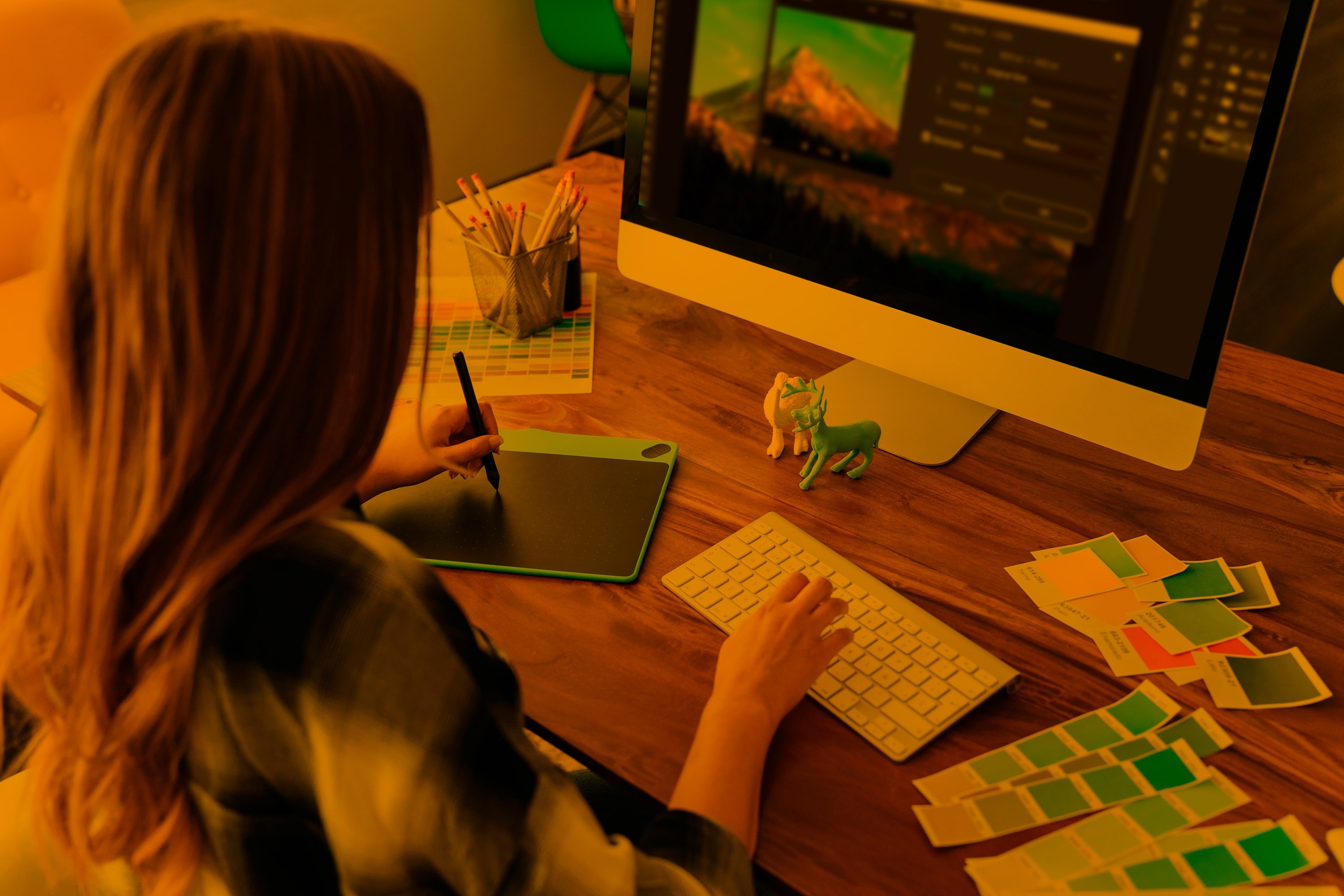 What's the downside?
Less design customization. With Jottful you will be giving up a certain amount of customization that you may get with hiring a designer or using a website builder. Jottful has a small array of themes that you can base your website off of, though.
Limited e-commerce. Jottful does not manage e-commerce websites with more than a handful of products. If your business is really an e-commerce business, you'll need a full-fledged e-commerce platform instead.
Here's a summary of the three options for getting your website built: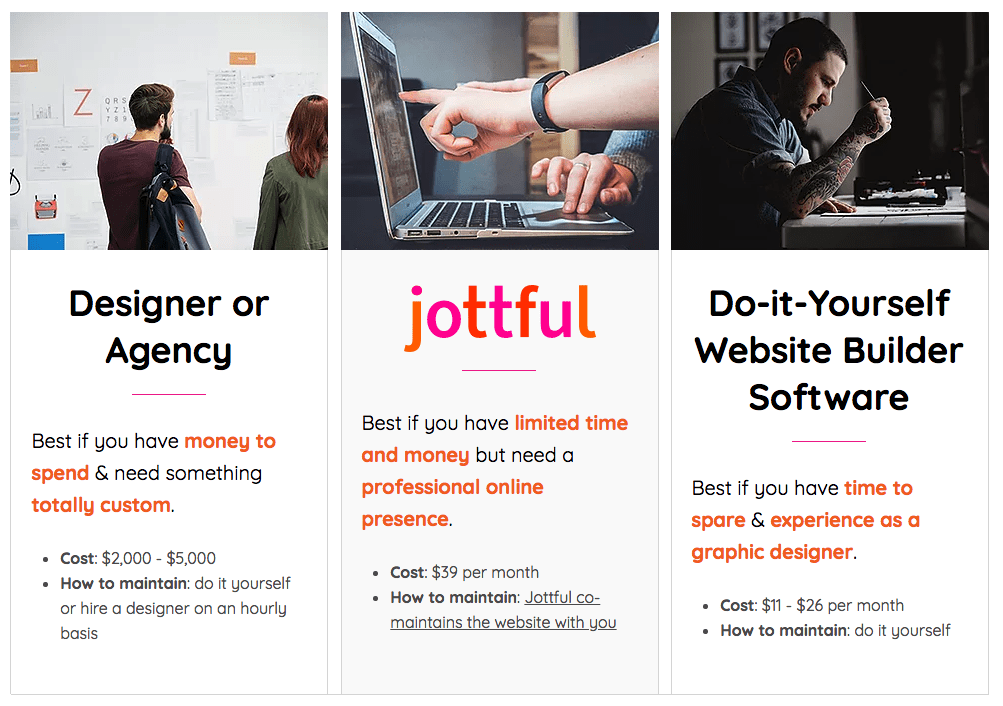 Step 5: Select a Web Host
After you've decided how you'll get your website built, it's time to select a website host.
Reminder: If you choose a website builder or Jottful to make your website, your hosting will be be included, so you won't need to pay separately for this service and you can skip this step.
There are many options you can consider and some of them even specialize in WordPress hosting. Here are a few of the most popular: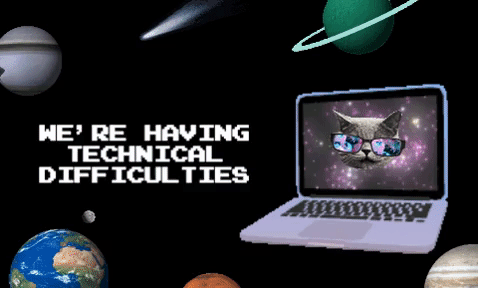 What to Look for in a Website Host
Here are few things that a website host should deliver:
Excellent Uptime. You need your website to be up and running. While no website host offers 100% uptime, you don't want a website that is continuously going down and making it difficult for your customers and prospects to find you.
Customer Service. Look for a host who takes customer service seriously and offers a range of support options such as phone, chat, and email.
Backups. Having access to website backups is crucial. If you were ever to mess up or break your website, a host that offers daily backups will be able to restore an old version of your website for you with ease.
Scalability. As you grow your business, being able to scale your hosting plan is critical. You may start off with a small plan, but your traffic and server needs may dramatically change over time. You need a website that can transition with you as you grow, without costing too much.
Picking a website host isn't as scary as it sounds. There are many fabulous hosts out there; just do your research to figure out which host will give you the most bang for your buck.
Step 6: Gather Your Website Content
The next step is to gather the content for your website. You need to create website copy and select images that will wow your audience, get them engaged with your small business and encourage them to act on your call to action.
Here are the essential pages for which you'll need content:
Homepage
Your homepage is a crucial destination for your small business website.
Your homepage should answer these questions for visitors: What does this business do? Who do they do it for? How can I learn more?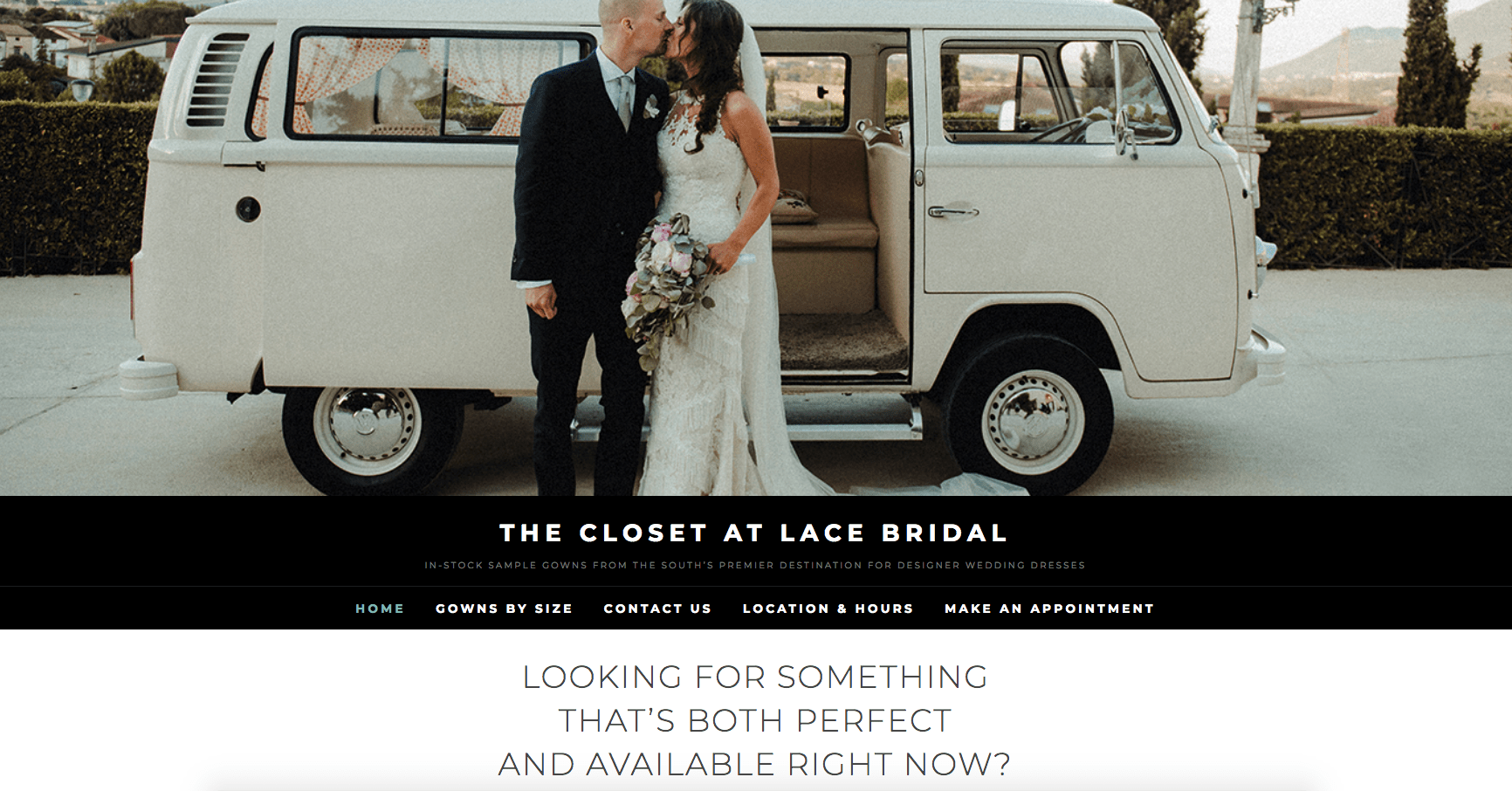 Your call to action should be visible on your homepage, and preferably above the fold of website content (aka, no one should have to scroll to see your call-to-action.)
Product or Service
Visitors should be able to get a clear of idea of what you do and who you serve by reading this page. You might also add your pricing to this page and you certainly want to include your call to action.
About Us
This page helps your visitors get to know you and your business. This page should demonstrate your credibility by showing that you have particular expertise in providing your product or service.
Contact Us
On this page, you should focus on how your audience can get in touch with you. Share everything you can think of here:
Email
Phone Number
Social Media
Business Hours
Office/Business Location (if people can drop by)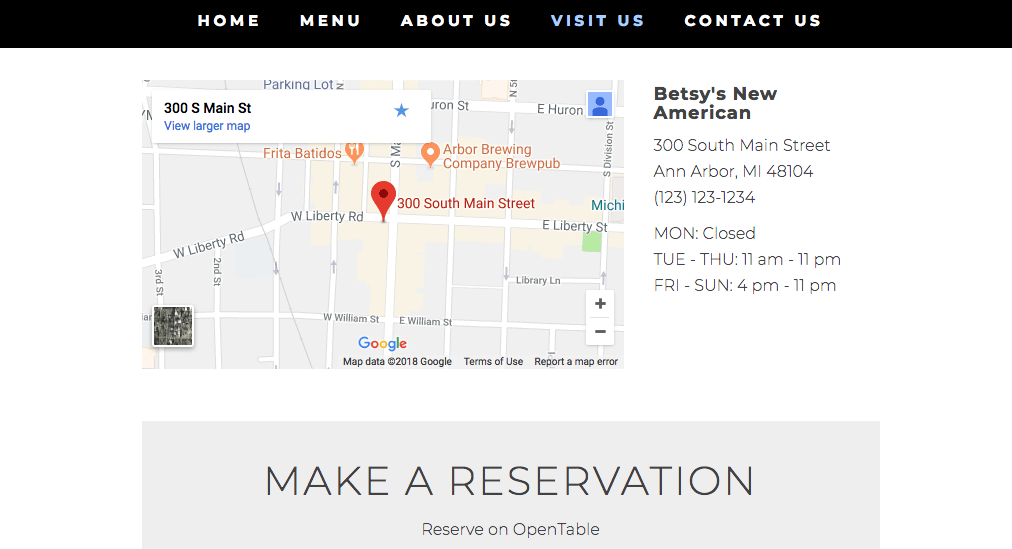 You want to make it easy for prospective customers to contact you.
Often people are ready to purchase from you, but they may have one or two additional questions they need answered. If that's the case, you want to make sure they can do so quickly.
Blog
Last, but not least, you may consider adding a blog to your small business website. This isn't mandatory, but content marketing may help your website attract more visitors. It can be hard to rank for a contact page, but a blog post related to your industry is more appealing to search engines.
Step 7: Build Your Website
Now that you have your content in order, it's time to build your website!
When building your website, you want to think about the following:
Load Time. Every second counts when you create your website. People want to get the information they need quickly, so when they land on your website, your website must be speedy. According to Kissmetrics, loading time is a huge contributing factor to website abandonment — and that's particularly true on mobile — so be sure to put page load time first.
Google has a great resource for you if you would like to understand your page speed.

PageSpeed Insights

allows you to get a behind-the-scenes look at your load times and suggests ways to fix any issues.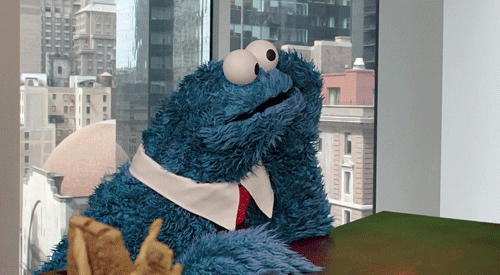 Ease of Navigation. Once someone lands on your website, you also need to make website navigation easy. If someone has to search around your website to find the content they need, they will move on to a website that has better navigation.
Mobile Friendliness. It's likely that the majority of visitors to your website will be arriving from a smartphone or tablet. What's more, search engines now rank mobile-friendly websites higher. A mobile-friendly website is no longer optional.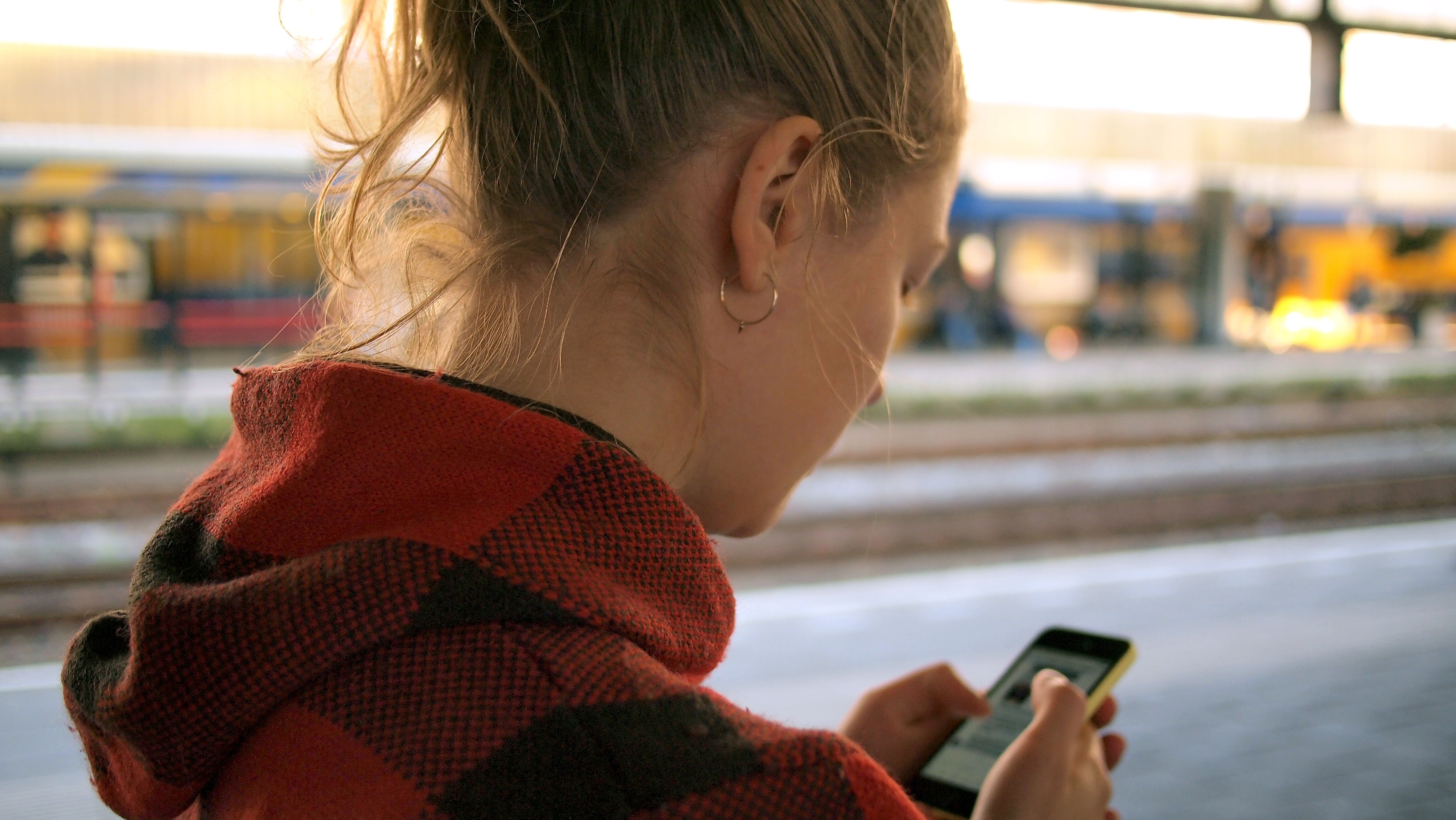 Visual Appeal. Your website should be aesthetically pleasing. Visuals, including pictures, charts, graphs, and infographics, are key to making that happen.
Step 8: Launch Your Website
Now that you have built your website, it's time to show it to the world!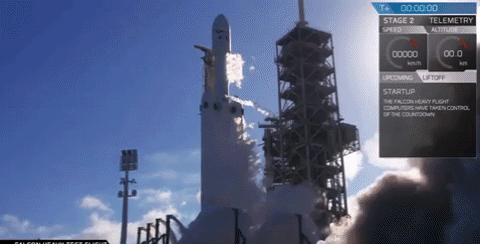 To launch your website you need to go to your domain registrar (or the person you bought your domain from) to update your DNS records.
So, what are DNS records? DNS records, short for Domain Name System records, allow you to use your easy-to-remember URLs versus giving your customers a lengthy, numerical IP address to enter for your website.
Don't update your DNS records unless you know what you're doing, as you could inadvertently take down your website, email, or both.
If you create your website through Jottful, Jottful will walk you through the entire process of setting up your DNS records, so you are not going through this alone. If Jottful also registered your domain name, you never even have to touch your DNS records.
If you create your own website, website hosts and domain registrars usually have extensive tutorials to help you set up your DNS records the right way.
It can take up to 48 hours for your new website to appear after your DNS records are updated.
Just to be safe, changing your DNS records during a time when business is slow such as over the weekend or at night will allow you to limit the impact any potential outage has on your business.
PRO TIP: When your DNS records are changing, other people may be able to see the website while you can't. If this is the case, clearing your browser cache may help you see the updated version of your website.
Step 9: Maintain Your Website
The last step to creating a small business website is, well, maintaining it. Website maintenance is key for any small business.
Maintenance is something too few small businesses think about when they're getting their website built ― and then, too late, they realize it will be difficult and costly for them to make changes or add new content.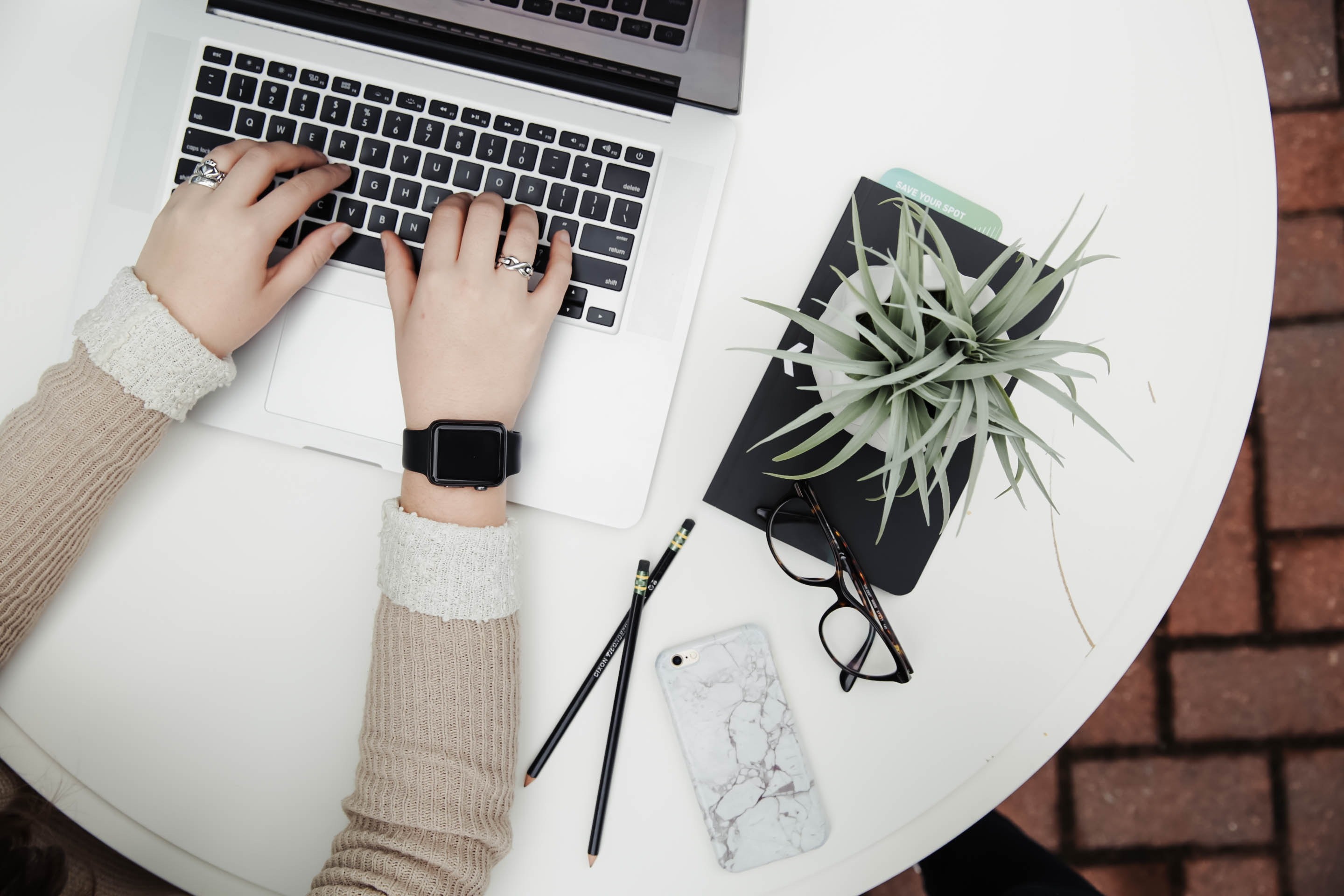 The types of things you will need to maintain fall into two general categories: content updates and technical updates.
Content updates include: text, images, and blog posts. Technical updates include platform upgrades, plugin updates, and SSL certification renewals.
If your website is built by Jottful, the technical updates will be made for you and you'll work together to co-maintain all the content, so you are never alone in the maintenance process. Jottful makes the large changes on your behalf, while giving you the ability to easily make everyday text edits.
If you want to maintain your website on other platforms, you may have to hire someone to help support and update your website, or you will have to learn how to manage it yourself.
If your website is built by an agency or designer, they will likely need to make the updates for you. They may be able to train you to make text updates yourself.
If you built your own website using website builder software, the technical updates will be made for you but you'll need to make all the content updates.
We hope these nine steps have helped to demystify the process for making a website for your small business. If you have questions, we're happy to answer them as best we can. You can contact us anytime at hello@jottful.com.
P.S. If you're a small business looking to attract new customers but you're tight on time and budget, we recommend
signing up for our weekly newsletter
. We send five new ideas each week, some of which you may want to try in your own business!