Simply by publishing interesting and share-worthy content on Facebook, you can reach your target audience organically — without spending money on ads or resorting to incessant polling and gimmicky giveaways (although we do all love giveaways!).
Check the Facebook Insights for your Business page to see how many people are engaging today with your content on Facebook (liking, commenting on, clicking on, and sharing your posts). Then try one or more of these five strategies to increase engagement.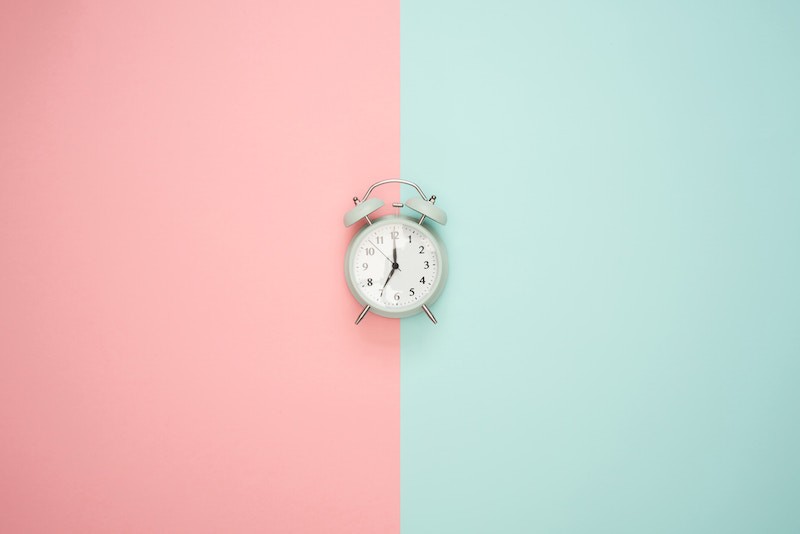 1. Focus on quality over quantity
We're all sick of lame, look-at-me! posts from brands. Instead of spending your time posting frequently, focus on creating fun, interesting, and thought-provoking content.
Looking for great content ideas? Check out our post, 5 Facebook marketing strategies.

2. Post when your audience is on Facebook
Check your Facebook Insights to find out when your fans are on Facebook: maybe it's just after work or maybe it's early in the morning. Schedule your posts to publish during those times.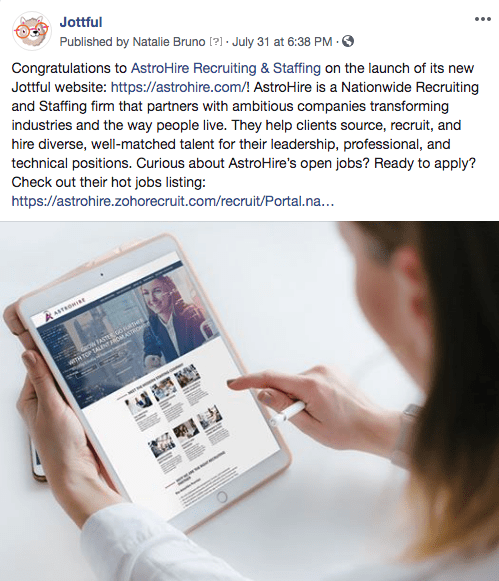 3. Tag your partners, customers, and supporters in posts
We do this all the time! We love posting about our customers' websites and tagging them in the post. They very often share the post with their network, giving our brand even more reach.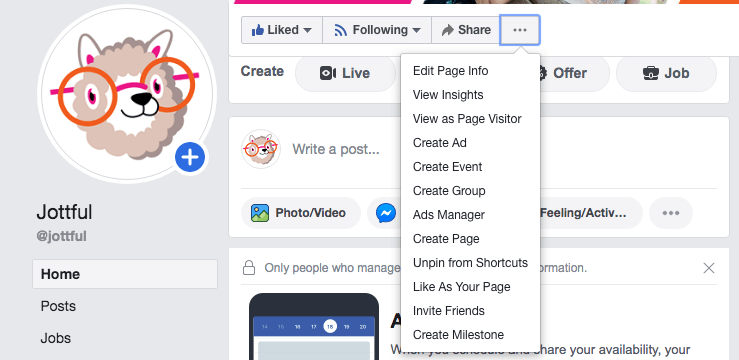 4. Invite friends to follow your Business page
Have you ever received those emails about how so-and-so invites you to follow their page on Facebook? This can be a very effective way to get more followers.
Log into Facebook as yourself (not as the administrator of your Business page), then go to your Business page, click the three dots and choose "Invite Friends." From here, you can find and select your friends.
💡 WEBSITE INSIGHT: On your website, you can add a Facebook icon linking to your Facebook page so your website visitors can see and follow you.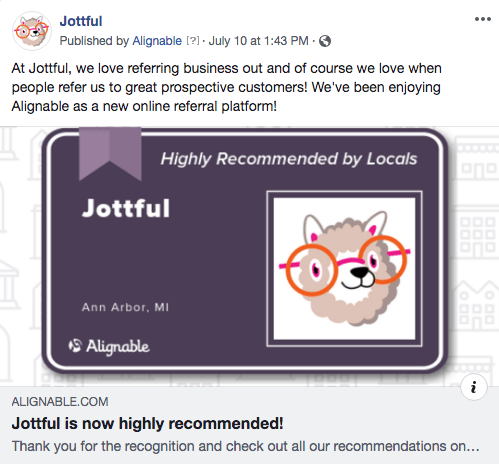 5. Share content produced by others
At first, it might seem awkward to share content that was created by others but your followers will appreciate that you're curating things they want to see and read. Whether it's new research related to your service offering or a YouTuber using your product in a creative way, go ahead and share it with your followers!