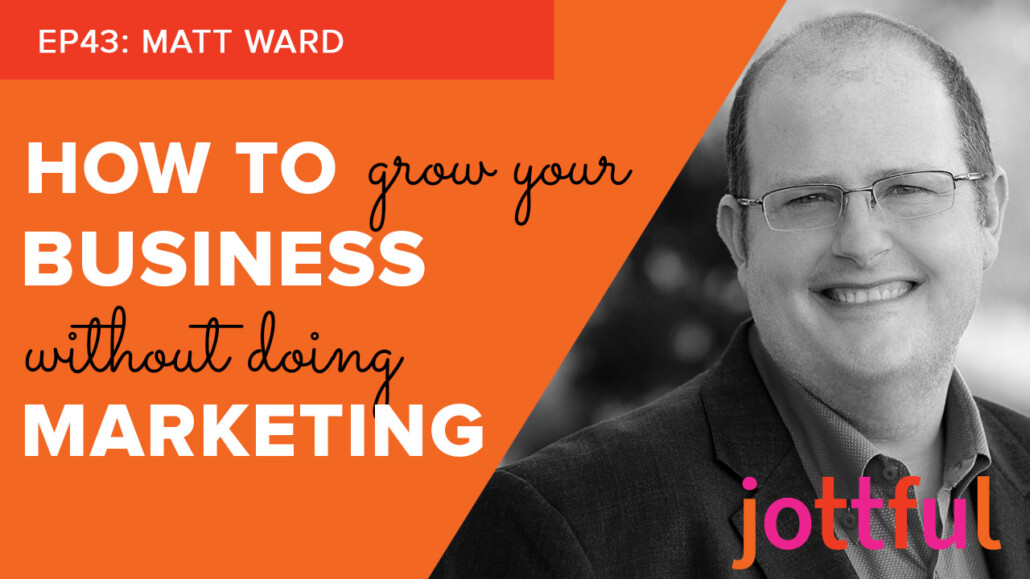 Matt Ward, author of "The High Five Effect," doesn't work past 1 pm. Nor does he work on Fridays.
And he'll take four cruises this year. He's created the lifestyle of his dreams — without doing any of the tedious work often associated with marketing.
In this episode, he shares how he moved his business past the insecurity stage by building recurring revenue and cultivating referrals.
In 2002 Matt began working with business owners through his digital marketing agency, inConcert Web Solutions, to improve their bottom line, gain more clients, and grow their respective businesses. He sold his agency in 2018 so that he could focus on helping businesses get more word of mouth referrals!
He's the author of "MORE…Word of Mouth Referrals, Lifelong Customers & Raving Fans". His newest book, "The High-Five Effect: How To Do Business With People Who Bring You Joy" was released October 26th, 2021.
Don't miss an episode! Subscribe today: