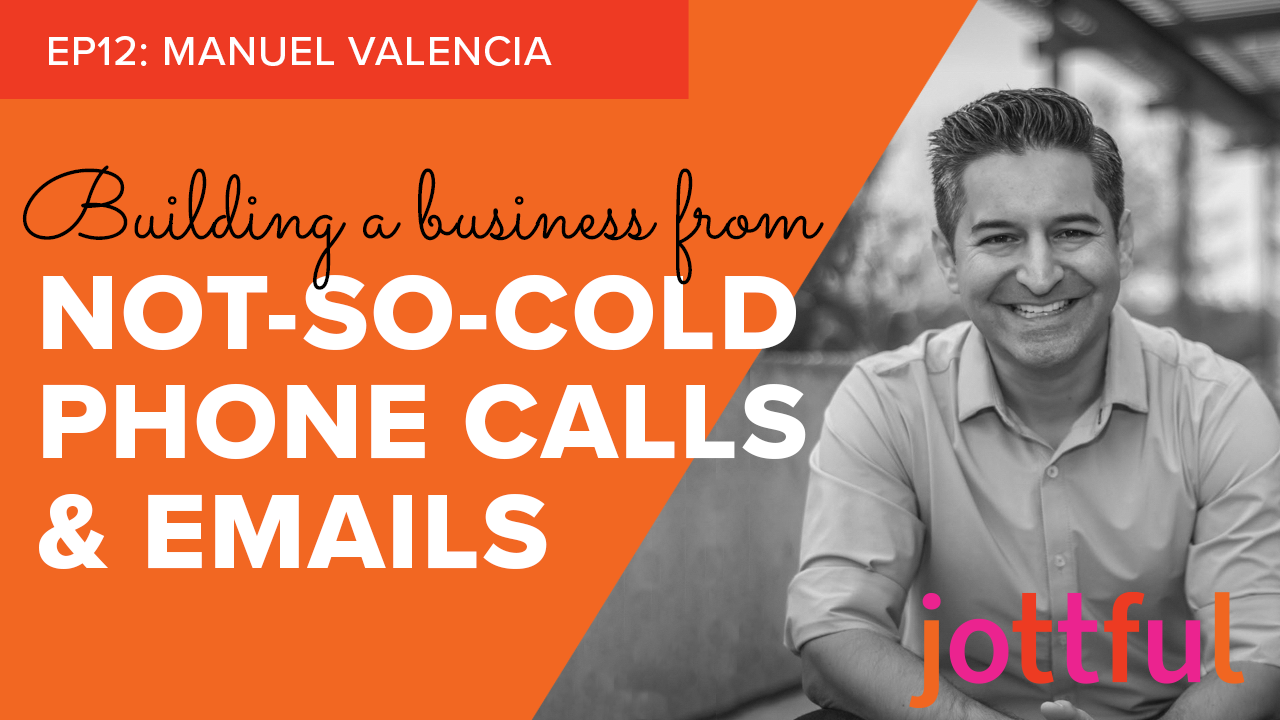 Manuel Valencia started his marketing agency, CONNECTIVE Agency, in 2014 when he became a stay-at-home dad. Manny needed the business to be something he could do in the 90 minutes each day that his youngest daughter went down for her afternoon nap.
A few years later the company had grown enough that he felt comfortable asking his risk-averse wife if she wanted to leave her high-powered corporate role to join him.
In this episode of Marketing Made Easy by Jottful, Manny reveals about how they achieved that growth and how his team advises other businesses seeking sales momentum.
Marketing tactics discussed in this episode include:
Cold calling & cold email
Government contracting, RFPs & certified minority-owned business enterprise
Getting customer reviews
Manuel Valencia is founder and partner at CONNECTIVE Agency, located in Dallas, TX. Manny is a trained manager and strategy consultant that approaches every interaction with a high degree of sensibility and sophistication. He works with founders, owners, and CEOs to grow companies from startup, to sales acceleration, and beyond.
Don't miss an episode! Subscribe today: