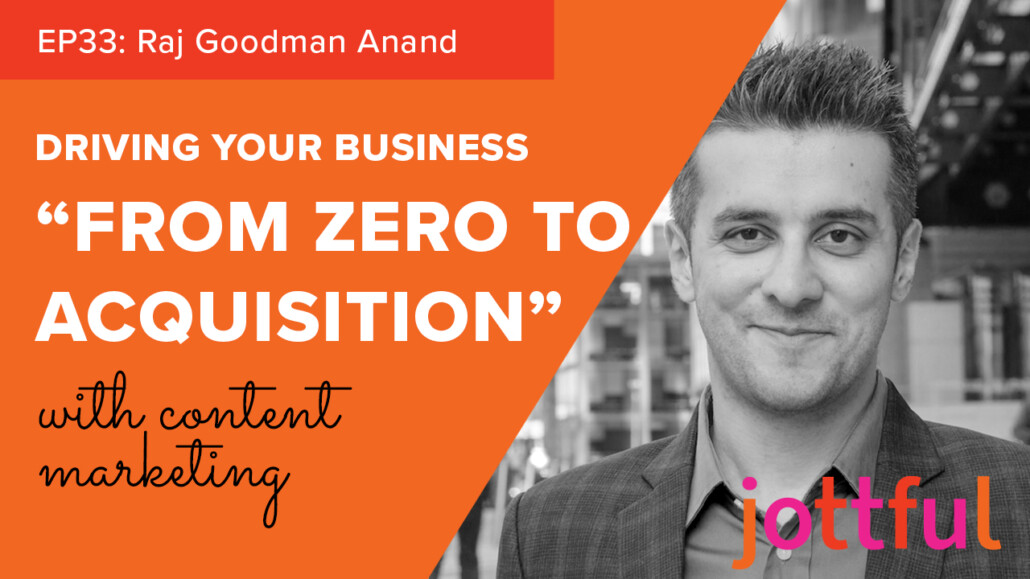 Having founded three businesses and successfully sold one, Raj Goodman Anand knows how to build sales momentum.
He now runs a content-marketing shop where he teaches other business owners how to achieve sustainable growth.
You'll learn how content marketing can be applied across multiple channels to propel your business's growth. Raj will share his expertise on when to delegate, what to automate, and how to make sure you're working "on" your business, not just "in" it.
Raj Goodman Anand is the founder of Goodman Lantern, a team of native English content writing services that help businesses sell better and grow faster.
An engineer by profession, he has founded three startups, raised capital, and taken one venture from zero to acquisition. He has not only had a flourishing career within startups but also with large and mid-sized organizations, working on launching startups or new products within them. Products he has built have made companies an income in excess of €45m. Raj has also won BusinessWeek's Europe's Young Entrepreneur (2007) and has been named one of Revolution Magazine's 50 Most Influential People in Digital (2009).
Don't miss an episode! Subscribe today: