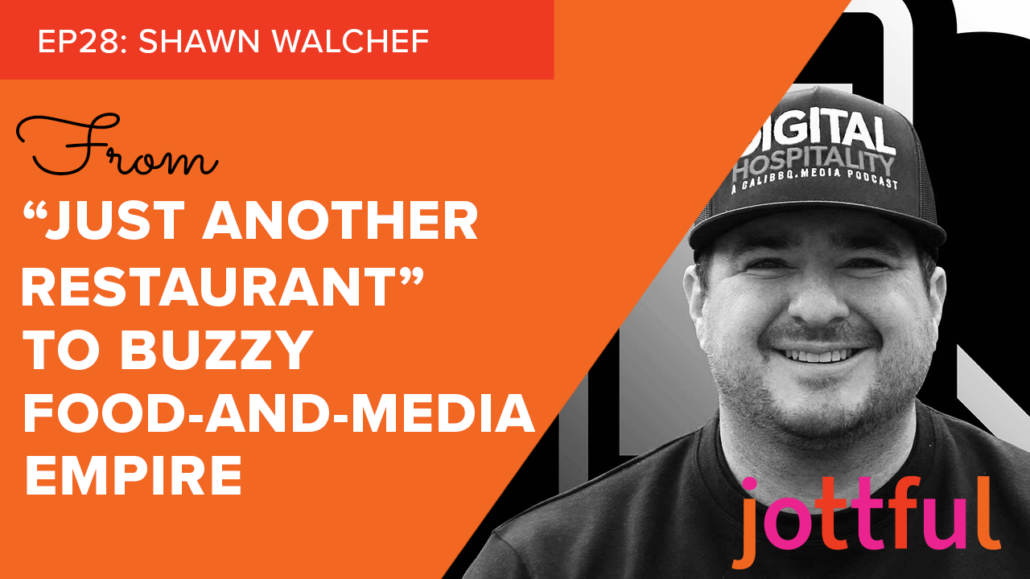 Shawn Walchef's sports-entertainment restaurant concept started as a dud.
He and his partner tried all the standard marketing tactics, but their restaurant just wasn't standing out from the crowd. Then one day Shawn started telling the restaurant's story with short, unscripted videos — and he saw reservations start to grow. Today Shawn runs Cali BBQ Media, a company that includes the restaurant, an online store, and a consulting arm that teaches other restaurant owners how to market their businesses successfully.
In this episode he'll share how differentiation and creativity (how many BBQ joints do you know with their own podcast?) have been key to his business's success. Any business owner, not just restaurateurs, will have much to learn from the creative process Shawn went through.
Marketing tactics discussed in this episode include:
Differentiation strategy
Video marketing
Industry creativity
Shawn Walchef is the owner/operator of Cali BBQ Media, podcast host, and proud dad.
Since opening Cali BBQ 12 years ago, his family run restaurant and media business in San Diego has generated more than $30 million in sales. As a restaurateur who opened during the Great Recession, Shawn Walchef learned to use digital tools and big ideas to stay in business. Shawn also hosts the weekly video and audio podcast Digital Hospitality, which is just one facet of his burgeoning media empire that also includes content creation, consulting, and more services to assist others in their digital evolution. He strives to help fellow entrepreneurs learn the right tools and strategies that will unlock endless opportunities for new business.
Don't miss an episode! Subscribe today: