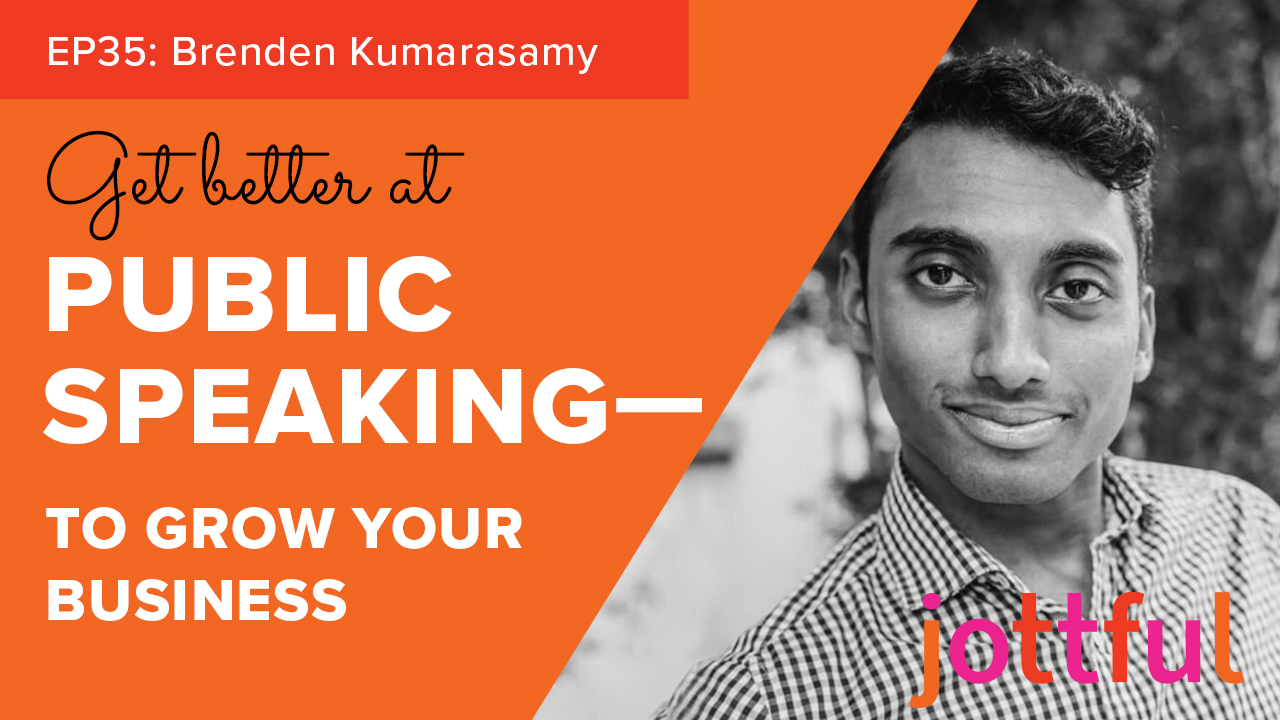 As a business owner, you're probably doing even more public speaking than you realize.
Sales calls; elevator pitches; speaking events; video marketing; and more! Oh my! Becoming a more confident public speaker can help your business improve across the board.
Brendan Kumarasamy, founder of MasterTalk, will share his tips & tricks for everything from practicing with intention to presenting in virtual settings. You'll leave with actionable advice to improve your own public speaking — and grow your business.
Brenden is the founder of MasterTalk. He coaches ambitious executives & entrepreneurs to become top 1% communicators in their industry. He also has a popular YouTube channel called MasterTalk, with the goal of providing free access to communication tools for everyone in the world.
Don't miss an episode! Subscribe today: