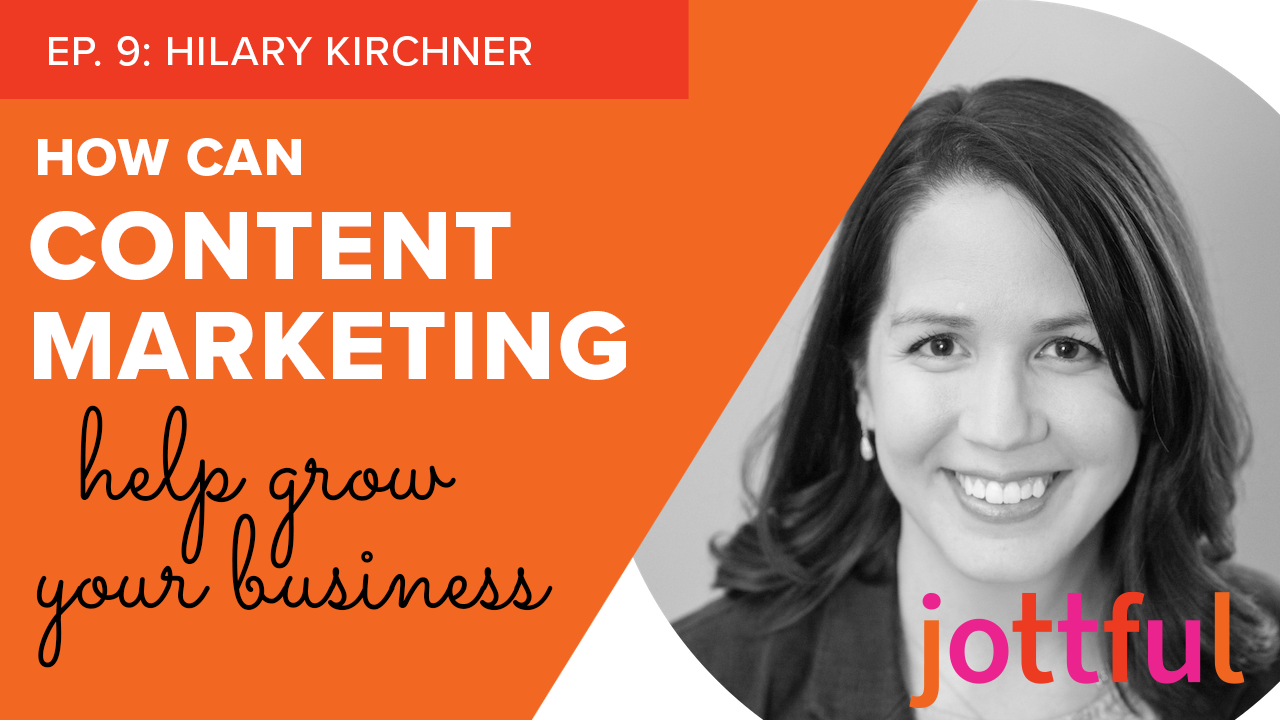 Blog posts, social posts, podcasts, webinars — there are so many content opportunities for your business! But content marketing can quickly become a time suck if you don't have a clear objective and plan.
In this episode of Marketing Made Easy by Jottful, Hilary helps us understand:
What "content marketing" encompasses
Why it could be a smart strategy for your business
How to create content that captures your audience's attention
And how to do it all with a limited budget and time
Hilary Kirchner believes that just because something's complex doesn't mean it has to be complicated. That's why she founded Dream Write Creative, a writing and editorial services agency specializing in content marketing for science-based industries. As owner and CEO, she helps organizations blend immersive storytelling with proven educational strategies so their content converts passive audiences into brand advocates.
Don't miss an episode! Subscribe today: