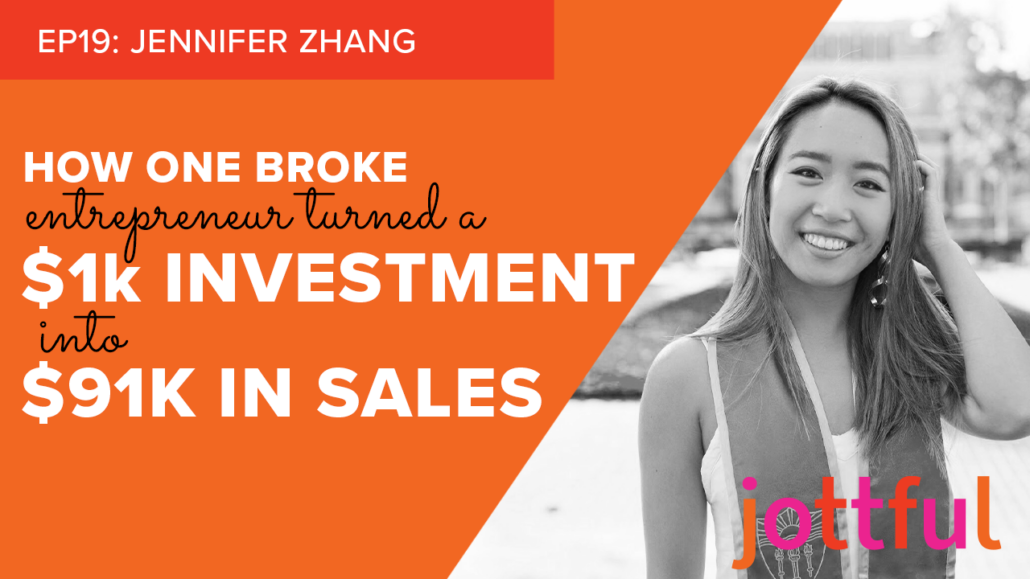 Jennifer Zhang started a watch company six months out of college. She was broke and had just quit her full-time job. Within two weeks, she launched a successful Kickstarter campaign and turned a $1K investment into $91K in sales.
Her company continued on to sell $400K in its first year — during the COVID pandemic!
In this episode, Jennifer will pull the curtain back and share how she has used marketing to achieve such rapid success. Learn her secrets for pitching journalists, crowd-funding promotion strategies, and how to know when it's time to hire outside marketing help.
Marketing tactics discussed in this episode include:
Publicity/PR
Crowdfunding
Google Ads & retargeting
Social media (Instagram)
When to hire outside marketing help
Jennifer Zhang, founder of Rotate Watches, began assembling watches as a hobby in college. She fell in love with the process, but not the inefficiencies. Jennifer ended up creating the kit she wished she had when building that first watch. After two years of product development, Jennifer launched Rotate Watches to much fanfare in 2019. The business has since grown rapidly and has been featured in The New York Times, WatchPro, and Cool Hunting.
Don't miss an episode! Subscribe today: