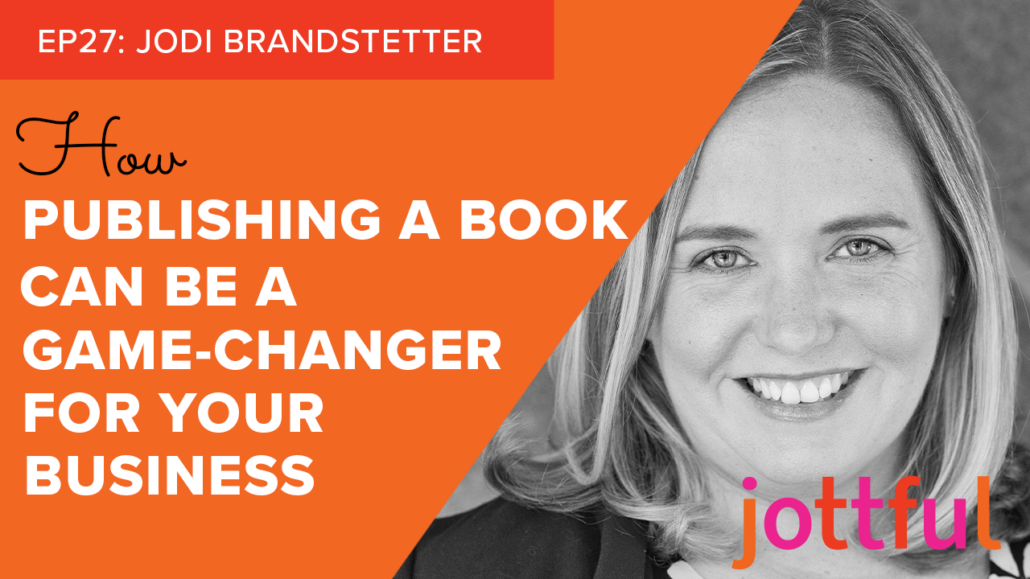 Jodi Brandstetter turned an $8000 investment and a knack for writing into a book that's delivered new clients, client upgrades, paid speaking engagements, and abundant press coverage and credibility.
Think you can't author a book? Jodi wrote "Hire by Design" while serving as tutor, lunchlady, and playground supervisor for her five-year old child. She'll share how she managed to get it done (and strategies for how you can, too), the myriad ways she uses it to grow her business, and how she managed to become a bestseller in SEVEN Amazon categories.
Marketing tactics discussed in this episode include:
Writing a book
Marketing yourself
Business growth
Jodi believes every business expert has a book inside of them. As a Recruiting expert and bestselling author, Jodi understands how a book can open doors to promote your expertise as well as your business.
Her bestselling book, Hire by Design, is the playbook for strategic and intentional, human-focused talent acquisition. Her book is a perfect mix of "writing the rules," while also being delivered in an approachable and enjoyable way. It is the book that meets business needs in today's world.
Jodi has 20 years of HR and recruiting experience, and is certified in design thinking. Her expertise in recruiting and retaining top talent is a game changer for small and midsize companies in science, manufacturing, engineering, and tech.
Jodi is the CEO of:
Lean Effective Talent Strategies – a talent acquisition consulting firm

Talent Acquisition Evolution – a community for recruiting professionals to connect, learn, and work together

Influence Network Media – a media company that provides production, publication and promotion services for business experts to write bestselling books.

Jodi lives outside of Cincinnati, OH with husband, Ron, daughter, Lena and her fur-children – Dali and Monet.
Don't miss an episode! Subscribe today: