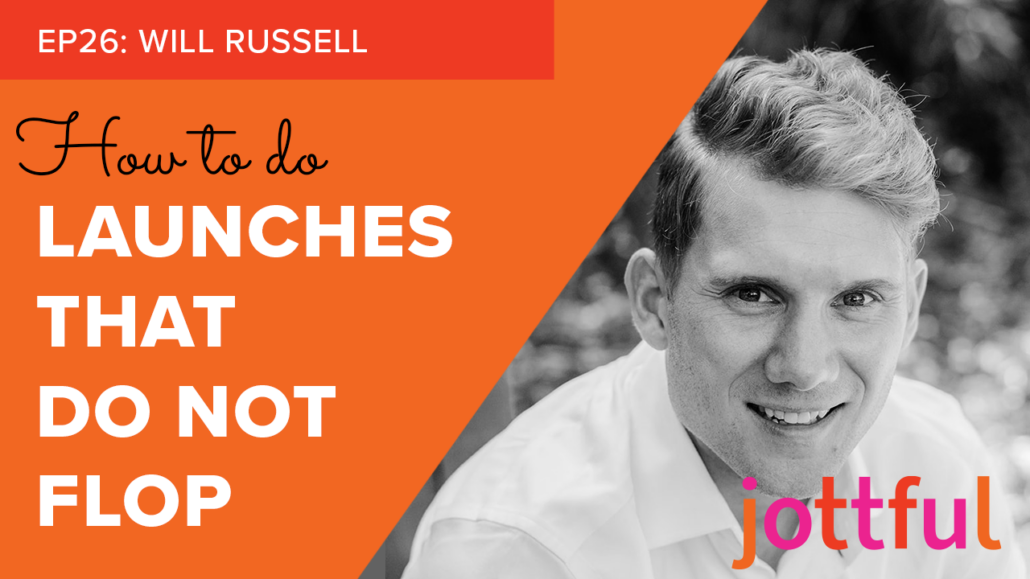 Will Russell's first business was not a success; he sold a single ebook for $9, then gave up. When he started his agency, Russell Marketing, he tried every business generation tactic he could think of in his first year; some worked, others failed miserably.
Then, Will learned the secret to successful launches. His agency now helps launch other businesses and products, including multi-million-dollar crowdfunding campaigns on Indiegogo and Kickstarter.
Learn how Will's team helps entrepreneurs create and scale powerful marketing systems that turn strangers into prospects, customers, and lifelong advocates.
Marketing tactics discussed in this episode include:
Launch strategies
Building marketing systems
Capturing prospects
Will Russell is the founder at CEO at Russell Marketing. In 2016, Will Russell entered the e-commerce launch space working as a crowdfunding marketing consultant. Multiple six and seven-figure launches that first year meant that client interest — and the need for a larger team — quickly grew. In 2017, he transitioned the businesses into Russell Marketing: an innovative digital agency, specializing in e-commerce launch marketing.
Prior to product launches, Will spent his early career managing launch marketing efforts for brands and websites in the media and nonprofit space. A decade of experience in launch marketing — across an array of industries, products, and for businesses of all sizes — provided Will with a unique perspective on the attributes of successful launch campaigns.
Originally from San Francisco, followed by two decades in London, and now in New York, Will holds a dual degree in Philosophy & Sociology from the University of Leeds.
Don't miss an episode! Subscribe today: