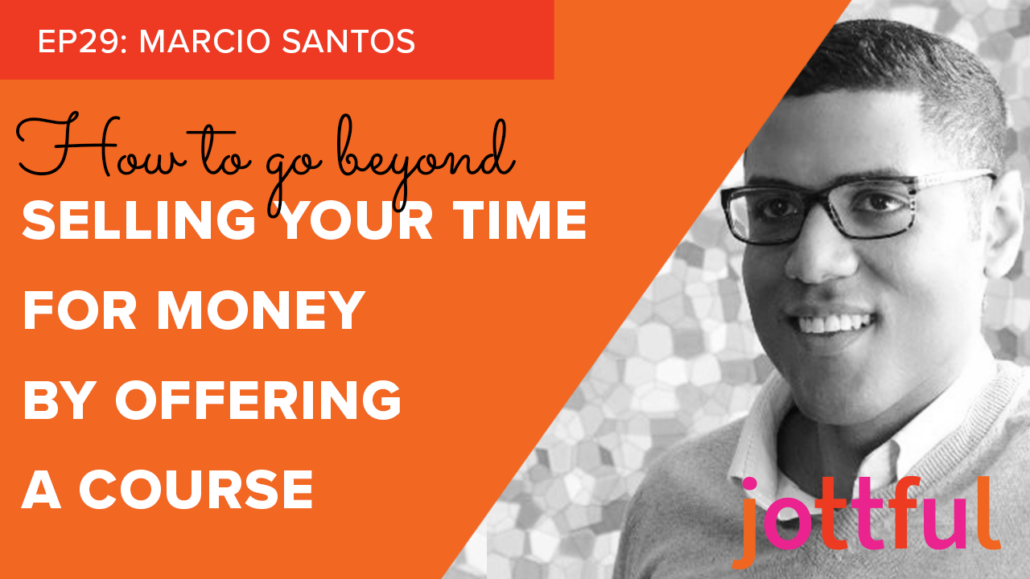 If you're in a service business, you've surely realized your income potential is limited by the number of hours you can work.
Have you thought about packaging your expertise as a product you can sell over and over again, such as a course? In this episode we're joined by Marcio Santos, founder of Nerd Digital. Marcio helps business owners turn their expertise into courses that sell.
Marcio's advice is not just applicable to a course, but is relevant to promoting your business as well. In this episode you'll learn: why you should consider offering a course; what your audience needs to know in order to become interested in your offer; and how to launch successfully.
Marketing tactics discussed in this episode include:
Offering a course
Promoting your course
Successful course launch
Marcio began working in digital marketing when Flash and Dreamweaver were a thing, working with brands like Danone, and Anker. A few years later, his love for gaming led him to became an entrepreneur and to build Latin America's largest gaming tournament, and an online gaming community. From there, he took an opportunity to work with a marketing agency and brands like BMW, Scotiabank, BMO, and McCormick. When his mom was diagnosed with Alzheimer's, he carved out an exit for himself by founding the digital agency Nerd Digital, and he's never looked back. The agency has allowed him more time freedom so he can enjoy it with his family, and it's given him the opportunity to work with great people at 6, 7 and 8 figure businesses like Boston Comic-con, Fanexpo, Kettle & Fire, Immi Eats, Remedy Kombucha, and THE TEN SPOT. He then lucked his way into coaching course creators, and it's all he wants to do now. Marcio has helped Ted Seides from Capital Allocators, and Khe Hy from Radreads generate over 6-figures with their course launches in the past 12 months.
Don't miss an episode! Subscribe today: