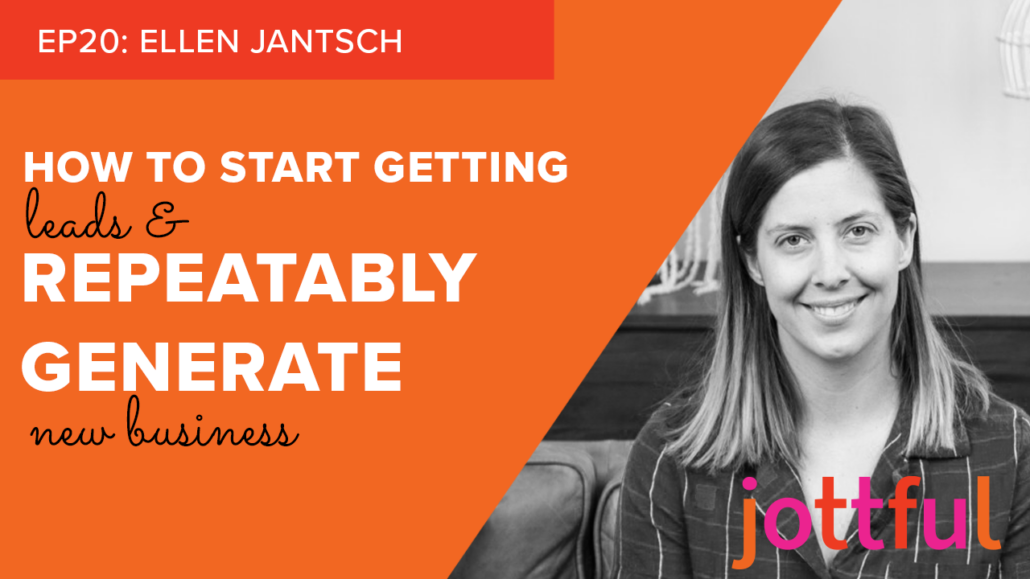 Last year, Ellen Jantsch's growth marketing agency literally went from 0 to 60 (inbound leads per month, that is).
Like most new businesses, Tuff initially struggled to gain traction. She relied on spurts of new clients from networking and outbound sales but was frustrated by the slow, unpredictable growth. Then she started treating Tuff like a client, applying the agency's own growth methodology. Learn how Ellen's team prioritized and tested marketing approaches before discovering the engine that now powers Tuff's growth.
Marketing tactics discussed in this episode include:
Organic SEO
Outbound sales
Cold email
Speaking
Podcast guesting
Hosting events
For as long as Ellen can remember, she's always learned by doing. Owning her own business gives her the opportunity to get outside her comfort zone daily, learn at a high speed and make a significant impact. She feels very lucky to lead the team at Tuff, a 15-person growth marketing agency that partners closely with startups and scale-ups to help them increase revenue and sales. They specialize in tactics like Google Ads, Technical SEO, Creative, Facebook Ads, Email, YouTube Ads, Content Strategy, and CRO.
Don't miss an episode! Subscribe today: