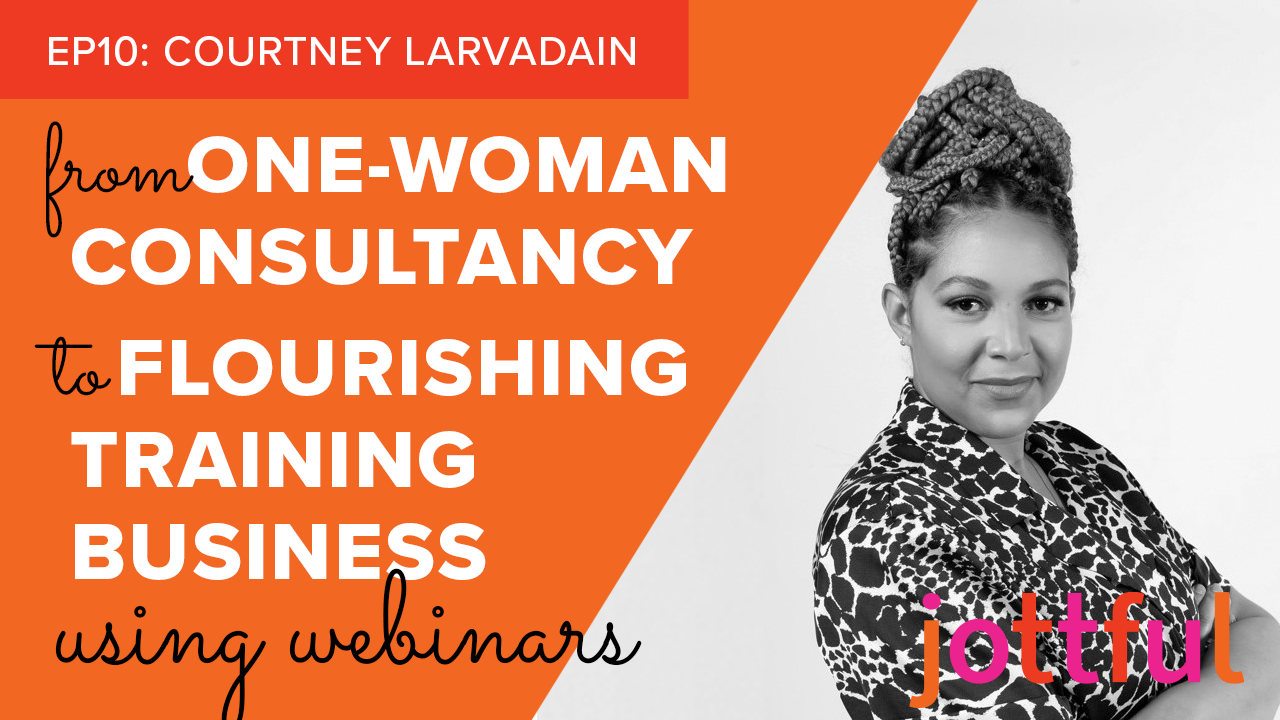 Courtney Larvadain transitioned from working alone and charging clients by the hour for social media management to building a scalable multi-employee business.
She continued to grow her business while caring full time for two children under 2.5 years old, one of whom was born during the height of COVID, at a time when 2 million mothers left the workforce.
In this episode of Marketing Made Easy by Jottful, you'll learn how she fueled her growth through live webinars and purposeful audience-building.
Courtney Larvadain is a social media consultant, professor and founder of Glow Social Media, a digital content and social media marketing coaching and training firm (and a Jottful website customer!). Courtney began her social media career at The Walt Disney Company. A natural teacher, Courtney has taught Digital Marketing as an Adjunct Professor at Macomb Community College and is on the Board of Directors for the National Association of Women Business Owners, Greater Detroit Chapter. Courtney lives in Metro Detroit with her husband and two children.
Don't miss an episode! Subscribe today: