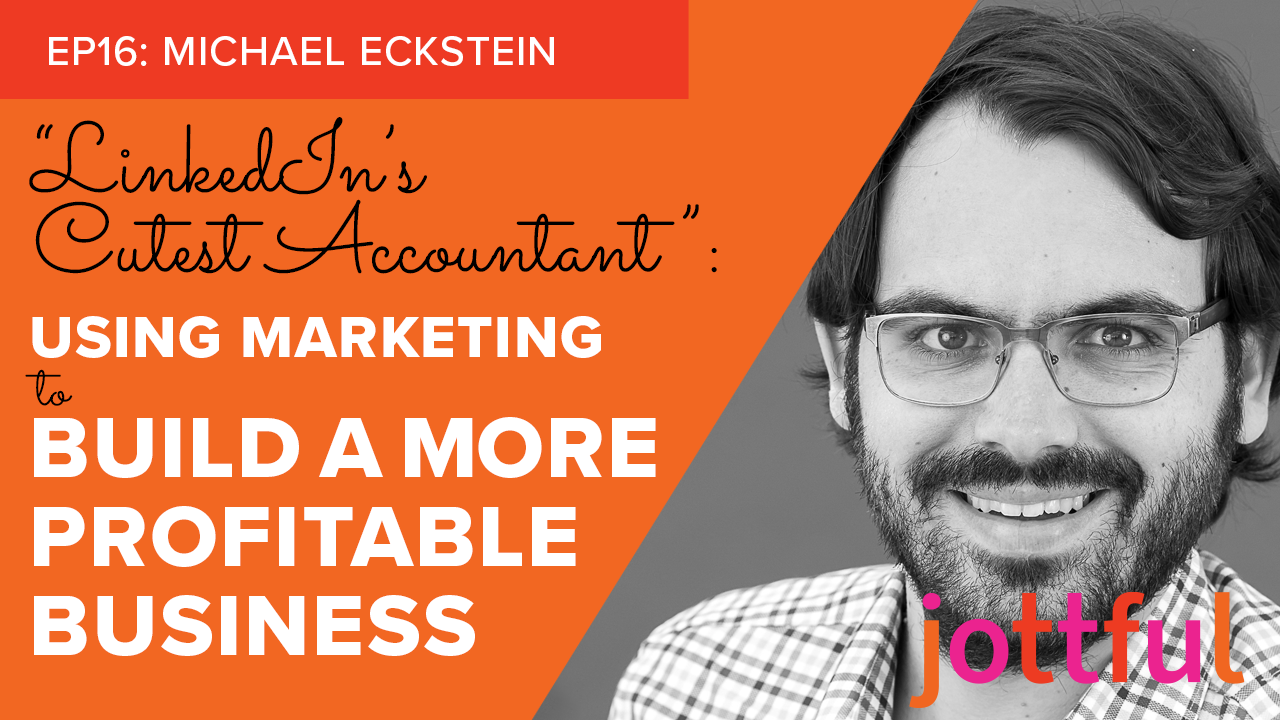 Michael Eckstein is a one-man show, delivering "artisanal, grass-fed accounting and business advice."
Learn how Michael uses marketing (and his copywriting superpower) to build a more profitable business, not just a bigger one. He'll reveal the system that drives his success and the missteps he made along the way — including how he gave up on LinkedIn twice before finally seeing traction.
Marketing tactics discussed in this episode include:
Networking
Local SEO
Publicity/PR
Podcast guesting
LinkedIn
Email newsletter
Michael Eckstein is an accountant and business advisor. He helps small business owners increase profitability, fix cash flow, and create business strategy, so they can enjoy more date nights, take more vacations, and build their personal wealth.
Don't miss an episode! Subscribe today: