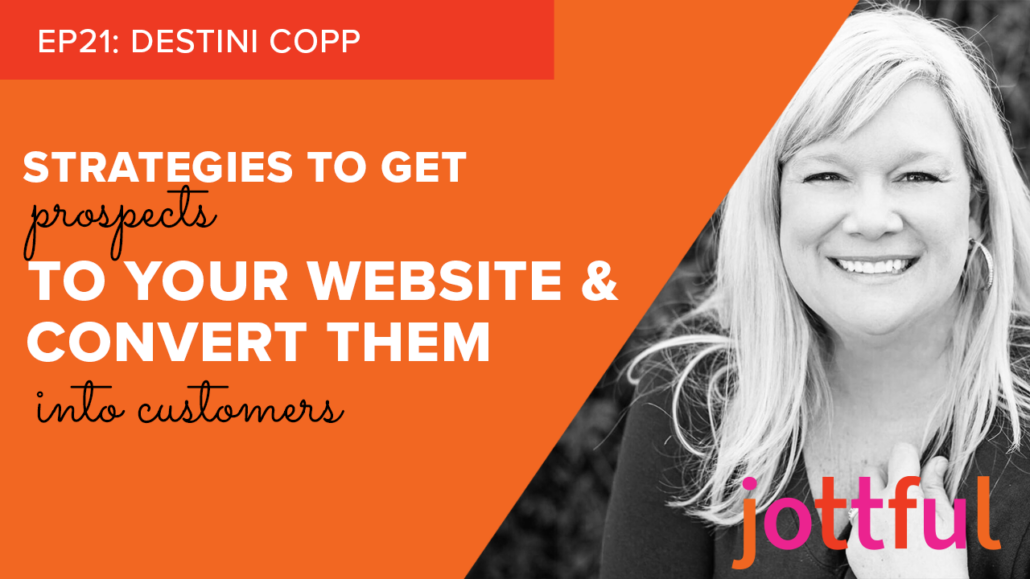 Destini Copp was a marketing student, corporate marketer, and marketing professor before starting her own marketing-coaching business.
In other words: Destini knows a thing or two about marketing! But she nonetheless found it very challenging to market her newly established business.
In this episode, Destini will talk about how she learned to focus intensely on driving traffic to her website and into a series of "automated sales funnels." You'll learn the specific tactics she employs (and you could, too!) to get website visitors and convert them into paying customers.
Marketing tactics discussed in this episode include:
Sales funnels
Writing a book
Publicity/PR
Speaking
Guest podcasting
Content marketing
Dr. Destini Copp is a business and marketing coach who helps business owners scale their digital product revenue with automated sales funnels and reduce their reliance on services or freelance work.
She is a college marketing professor turned online entrepreneur and a wanna-be, Serena Williams-like, tennis player. She is the host of The Course Creator's MBA Podcast and the Creator of the OneClick MBA membership.
She has an engaged audience of approximately 18K followers between her email list, podcast listeners, and social media platforms. Her audience is approximately 70% female and 30% male with the majority of their ages between 25 and 55.
More than 4,700 online entrepreneurs use her programs to help them grow their online business.
She lives in the Atlanta, Georgia area with her husband, three children, and Clemson, their loveable Labradoodle.
Don't miss an episode! Subscribe today: