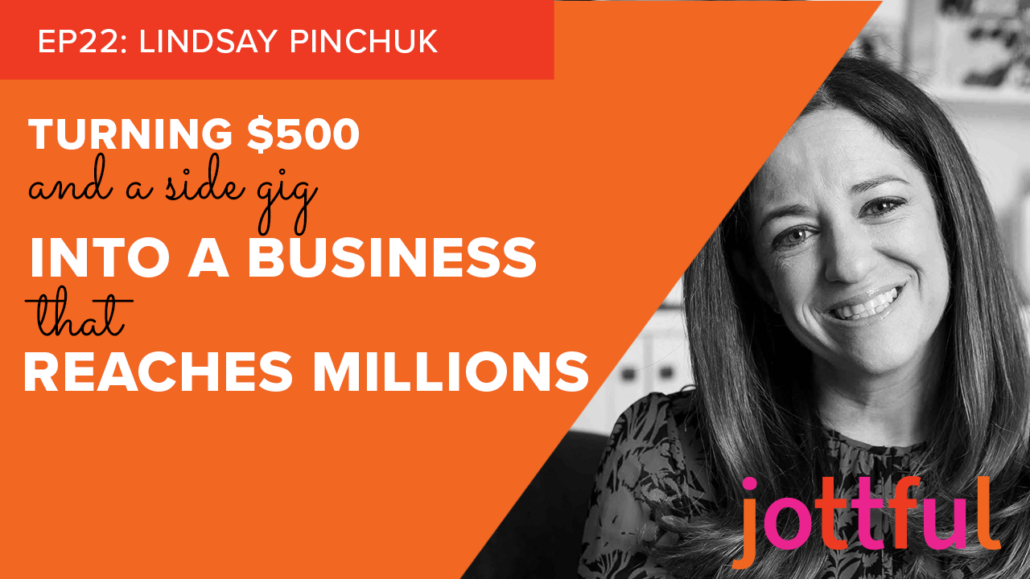 Lindsay Pinchuk started her business, Bump Club and Beyond, in 2010 as a side gig. She was pregnant and had $500 in her pocket.
Within eight years, her business was reaching 1.5MM parents and parents-to-be — attracting multiple acquirers. She sold the business and continued to lead the brand, doubling its reach over the next few years.
In this episode, Lindsay will share the smart and simple steps she took to gain momentum in the very beginning.
Marketing tactics discussed in this episode include:
Events
Partnerships
Publicity/PR
Customer testimonials
Lindsay Pinchuk is an award-winning entrepreneur, consultant, community builder, connector, storyteller, expert marketer, social media maven, spokesperson, on-air expert, small business champion, and Mom.
With $500 in her pocket and a baby in her belly, she left a high-powered job as a sales and marketing publishing executive and founded her first company, Bump Club and Beyond—a community of resources, support, educational tools and product knowledge for millions of parents and parents-to-be across the country. She turned a profit in year one and less than a decade later led her company through its acquisition to a large agency holding company.
Lindsay works with entrepreneurs and companies, both large and small, to tell their stories through the media and to grow their brands and the communities who support them, helping them to achieve success both on and offline.
Don't miss an episode! Subscribe today: