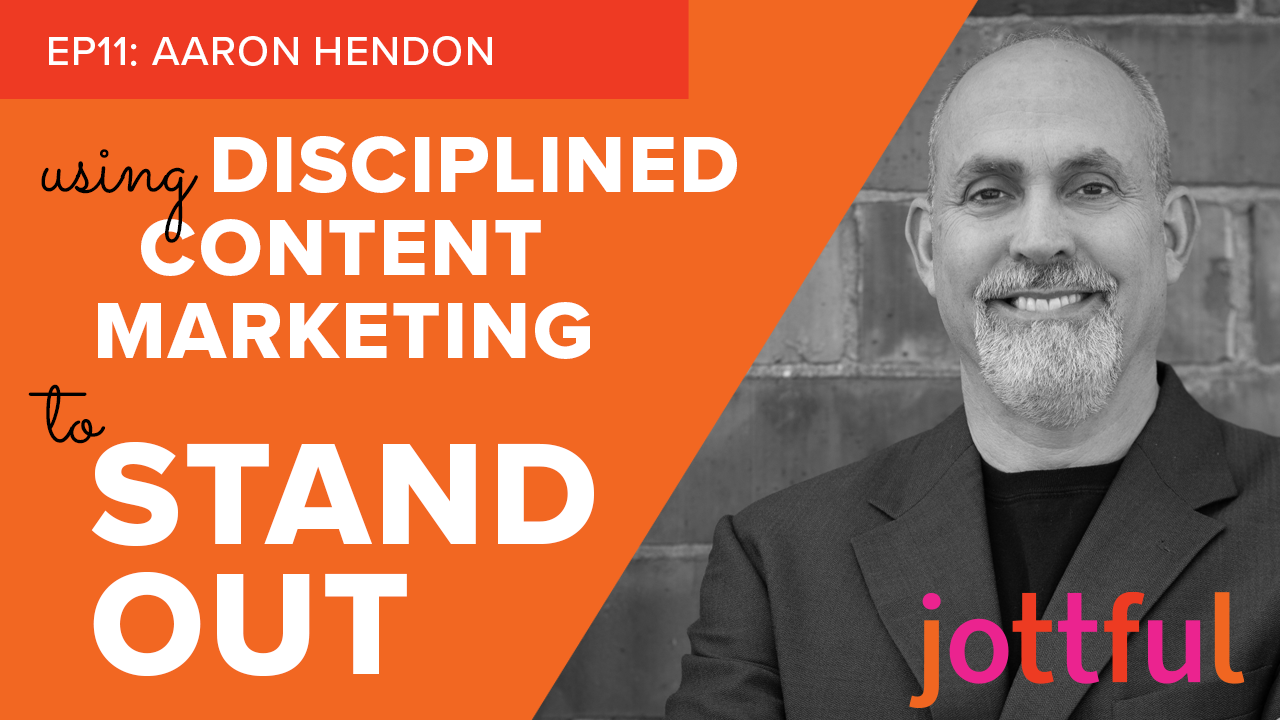 Aaron Hendon took a business he readily admits is a commodity service (real estate) and turned it into a Seattle "Five Star Award" winning team for the last 10 years running.
He achieved this unlikely growth by developing his own process for making and promoting highly-targeted content. In this episode of Marketing Made Easy by Jottful, you'll learn the disciplined approach he's taken to marketing his partnership — and how you could emulate it in your own business.
Aaron Hendon is a best selling real estate author, educator, international speaker and the managing broker of Christine & Company at eXp Realty. Born in New York, Aaron graduated SUNY Purchase with a BFA in 1997. Discovering his fine art degree made him eligible to work in the food service industry anywhere in the country he headed to NM to wait tables. Soon he was baking for the restaurant, winning blue ribbons in the NM State Fair for his whole wheat challah and sour dough rye. Eventually he opened a New York bagel shop in Albuquerque, selling it nine years later. Landing in Northwest in 2000, he now lives on a small island off the coast of Seattle with his brilliant wife, Kael, his two brilliant children, Leela (17) and Jonah (14), and his adoring, if not exactly brilliant, Golden Doodle, Roozy.
Don't miss an episode! Subscribe today: