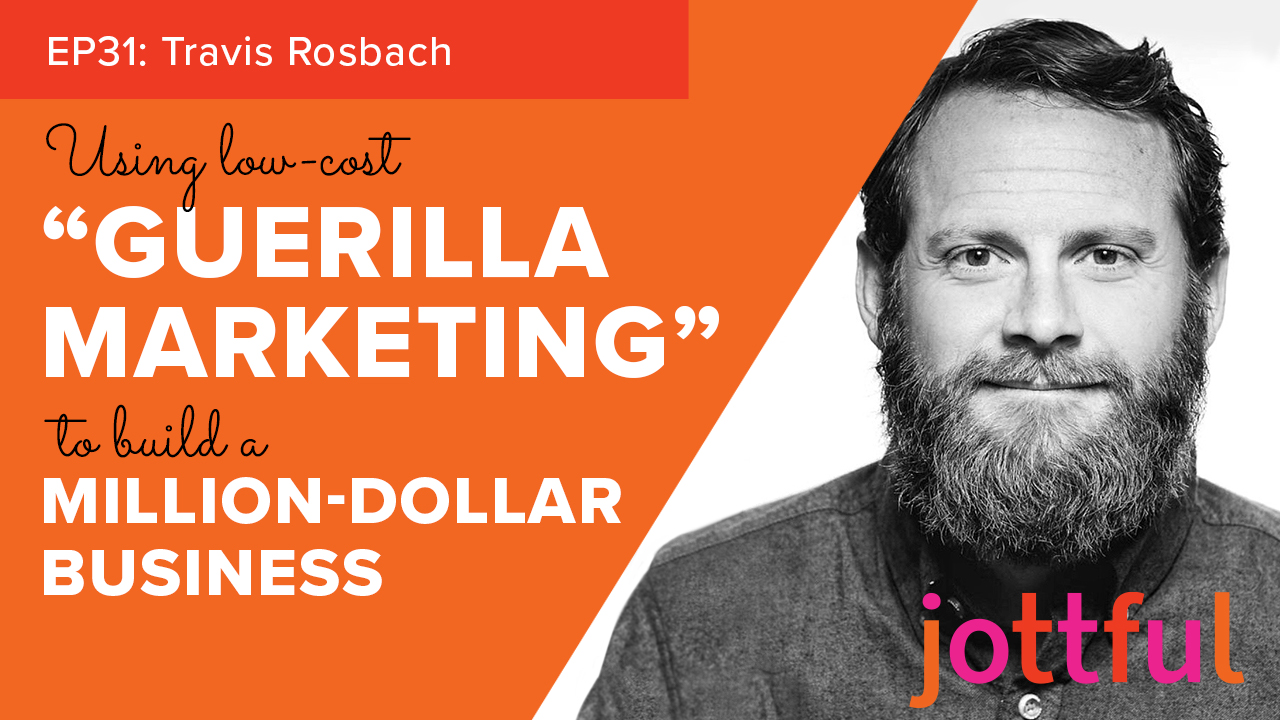 When Travis Rosbach first launched his steel water-bottle brand, Hydro Flask, he relied on some scrappy tactics (and a lot of well-placed swag!) to get noticed.
Seeing results, Travis leaned into this cheap-and-creative guerrilla marketing effort. Ultimately, he built Hydro Flask into a multi-million-dollar brand that he later sold for $210MM.
In this episode, you'll get inspired by Travis's bold and low-cost tactics. It's one of the most fun episodes we've ever recorded! Be prepared to jot down ideas you might try in your own business.
Marketing tactics discussed in this episode include:
Guerilla marketing
Event marketing
Creative marketing tactics & swag
Capt. Travis Rosbach founded Hydro Flask, a steel water-bottle business that he eventually sold for $210MM. He's spent the last thirty years honing his entrepreneurial skills at Hydro Flask and other ventures. He advises businesses across a wide range of industries and countries.
Don't miss an episode! Subscribe today: