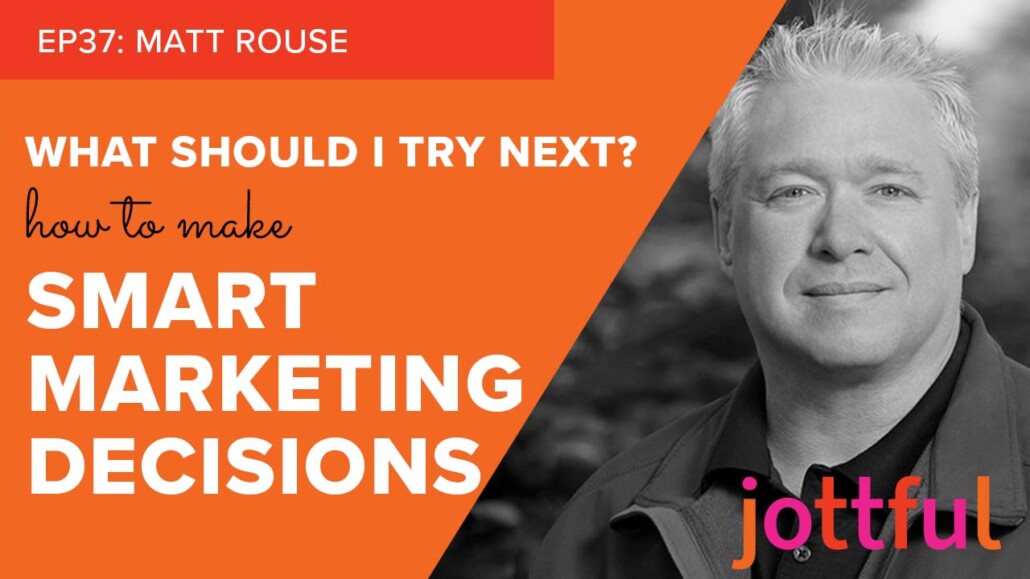 Around the world and through the ages, business owners have greeted each morning with a question: "What can I do today that will have the most impact on my business?"
Matt Rouse, author of "Flattening the Hamster Wheel," will teach us how to stop grinding and start moving the needle. Learn how to prioritize tactics and make practical, intentional decisions for marketing your business.
Matthew Rouse (Matt) was born in Thunder Bay, Ontario, and immigrated to the United States from Canada in January of 2001, returning to Canada in 2020 to reside in beautiful southern Nova Scotia. A Sci-Fi and Fantasy reader, life-long computer nerd, and self-made entrepreneur, Matt has been learning the tricks of the online marketing trade for more than 2 decades and is the host of the Digital Marketing Masters Podcast, the Business Builder Throwdown, the Social Media Throwdown, and the 7-Minute Jabs podcast.
An expert in digital marketing and customer experience, he is spending his helping businesses grow. When he's not working, he's writing, gaming, and working to be more self-sufficient on their family hobby farm in the Annapolis Valley.
He is married to his lovely wife and editor, Kari Rouse, and they have a beautiful and brilliant young daughter named Faith.
Don't miss an episode! Subscribe today: