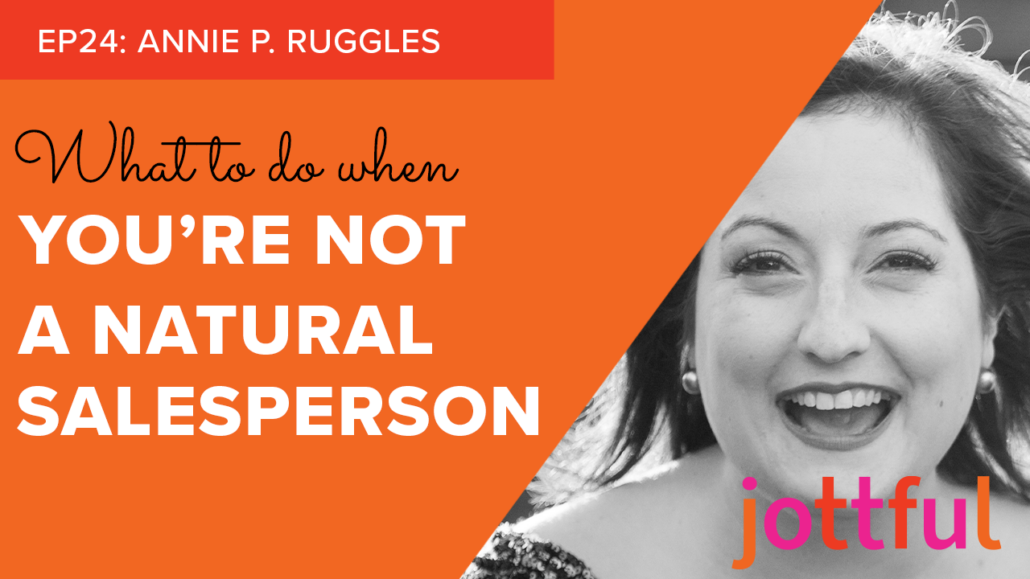 Annie P. Ruggles recalls the day she realized that unless she started taking a more proactive approach to selling, her marketing efforts would be all in vain.
In this episode, she shares her own struggle with "sales avoidance" and the steps she took to overcome it. You'll learn strategies for becoming more effective at selling — so you can grow your business and have fun doing it!
Marketing tactics discussed in this episode include:
Annie P. Ruggles teaches business owners how to sell. For over a decade, Annie has harnessed her Hulk-like disdain for hard-sales, tacky self-promotion, and overly competitive sleazeballs as inspiration to help people find better ways to grow their small business. She's guided hundreds of people toward making deeper connections, lasting impressions, and friendlier, more lucrative transactions and conversations.
Annie is the daughter of an award-winning motivational speaker and an always-ahead-of-his-time business strategist, and the granddaughter of a legendary used-car salesman, a perspicacious wordsmith, a singing waiter, and a cafeteria caterer with a raving fan base. (So clearly, she was literally born for this.)
She lives in Chicago with her hobbit husband (who is also in sales), her furkids, and her disdain for deep dish pizza.
Don't miss an episode! Subscribe today: