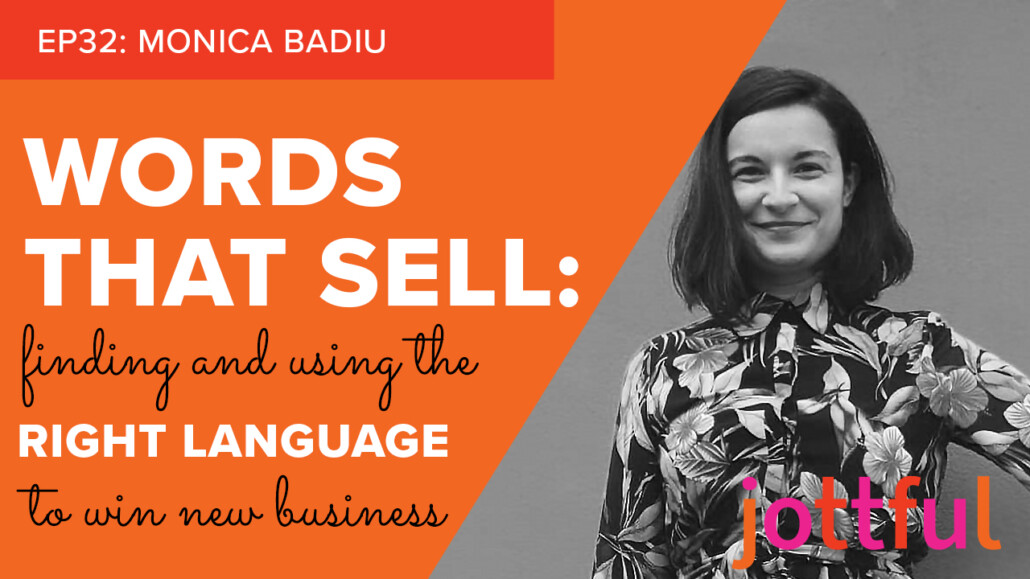 We've all witnessed the magic that happens when a business uses just the right words to describe their customers and the benefits they deliver.
But few business owners are gifted copywriters. How can we find the language that will attract prospects and win deals?
In this episode, Monica Badiu teaches us how to gather intel from our prospects and customers to identify the specific words and phrases that motivate them. Then she helps us understand when and how to use these words to turn acquaintances and website visitors into leads — and leads into customers.
Monica is a marketing consultant turned copywriter and copy coach. She specializes in sales copywriting for online course creators who want to produce copy that speaks to their ideal customer. She's also a mom with an insatiable curiosity for paper art, psychology, and all things marketing.
Don't miss an episode! Subscribe today: